RENAULT TRUCKS 24/7
A network of experts responds in 16 languages to secure assistance and troubleshooting operations and guarantee a quality of service 7 days a week, 24 hours a day.
24/7 support:
Free universal phone (from landline): 0800 626541
Use our "Track your case" tool to check in real-time the progress of our intervention.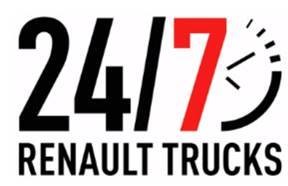 TRACK THE PROGRESS OF YOUR RENAULT TRUCKS 24/7 ASSISTANCE ONLINE.
Ask your Renault Trucks 24/7 coordinator for your 10-digit file number when you first call and follow the progress of your assistance online.