Transport solution
What is the environmental impact of electric truck batteries?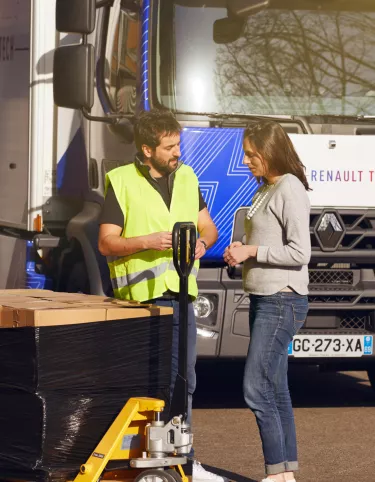 What is the environmental impact of our battery production?
The Volvo Group has put in place actions to ensure that the extraction of lithium, essential for the manufacture of lithium-ion batteries, is carried out with respect for the environment and the health of the people who work in the mines. We make sure that our suppliers comply with the international recommendation labels approved by members of the OECD (Organisation for Economic Cooperation and Development). This is the case for almost all of them.  
The minerals used for battery production, including Lithium-ion, graphite, nickel or cobalt are not rare metals. In a report published in 2021, the International Energy Agency (IEA) estimates that there are sufficient reserves on earth today for the production of batteries (source: T&E Monitoring of public announcements on planned battery cell production capacity, April 2021). 
Thanks to these actions and to our commitments we are significantly reducing the impact of our batteries on the environment.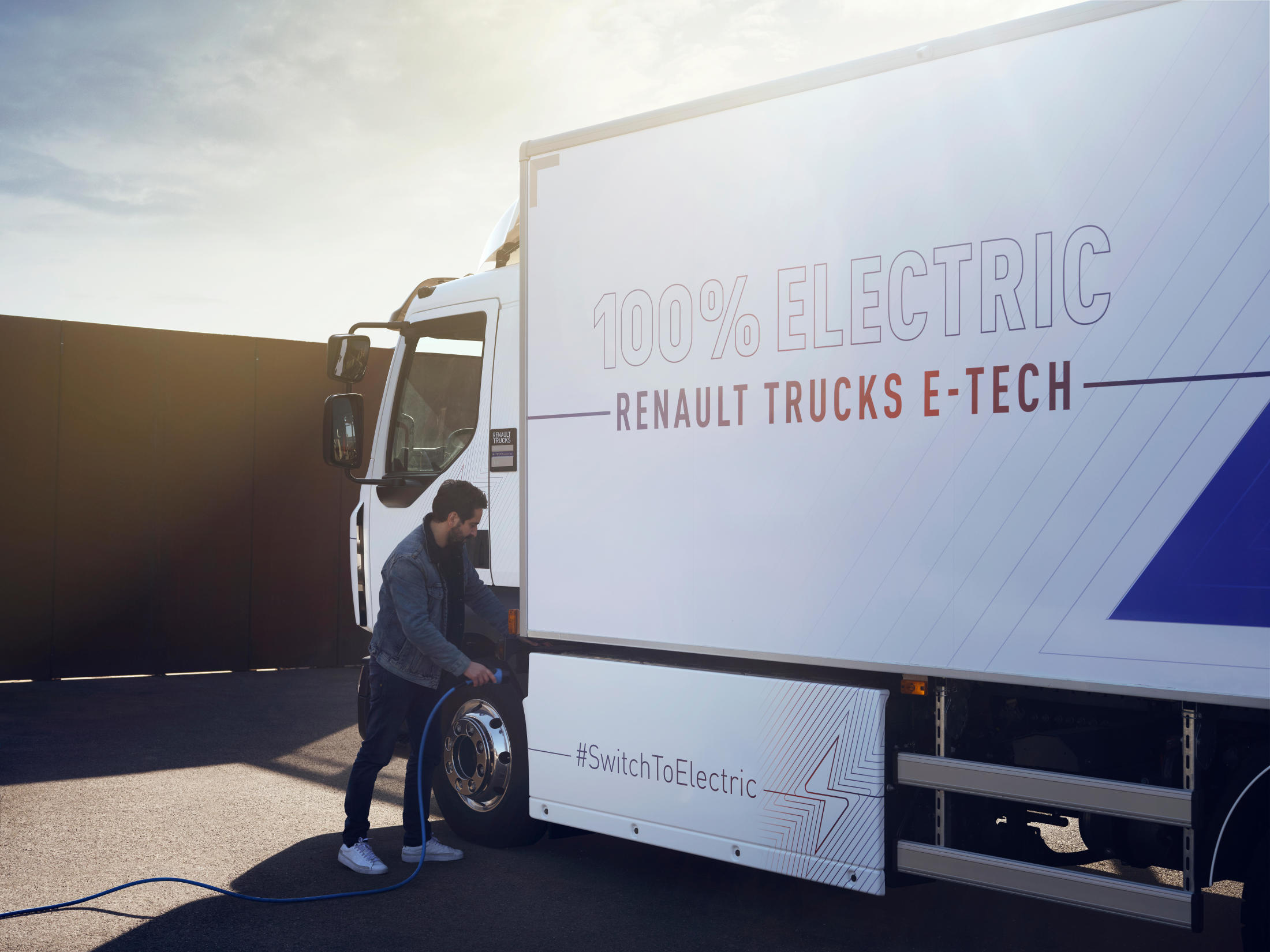 What is the battery life span?
The battery life span depends on several factors. The way a vehicle is driven and battery charging practices play a significant role in battery longevity. For the longest possible life span, we offer training courses to help your drivers use the batteries correctly and recharge them under the best conditions. This also improves your profitability by managing your fleet of electric trucks. At the same time, we offer some monitoring tools. These tools monitor the health of your batteries (or SOH State of Health) in real time and provide a maintenance plan, which again ensures a maximum service life. Our maintenance contracts are tailored to suit electric vehicles and also take into account the constraints of your business activity. In addition, for a confident transition to electric, we guarantee our batteries for a period of 2 to 8 years, depending on the model.
What if the batteries become less efficient?  
At Renault Trucks, we make a distinction between the first life of the battery and what we call its second life. The first life of the battery is the whole of its use since it was originally fitted to your truck. Its second use may take place in the same application (but this may be on another truck) depending on usage and requirements, or in a new stationary application. 
When battery performance no longer fully meets the application, the battery is replaced. We consider a battery to have reached the end of its first life on your truck when the maximum usable energy is approximately 80% of its initial capacity. The duration of this first use is estimated at between 6 and 10 years, depending on application. 
What happens to a battery that is removed? Several operations offer this battery a second life. According to the diagnostics performed on a defective battery, it is possible to change only the defective modules (cell pack) to restore performance close to the initial level and to extend the life of the battery, which will then be used in a second life. This is what we call reconditioning.  
It is also possible to completely refurbish the battery, by changing all the modules. The battery is then re-manufactured. This means that it can be re-used rather than recycled prematurely. 
Once refurbished, the battery is stored in our warehouses and is ready to be supplied for refitting onto a truck.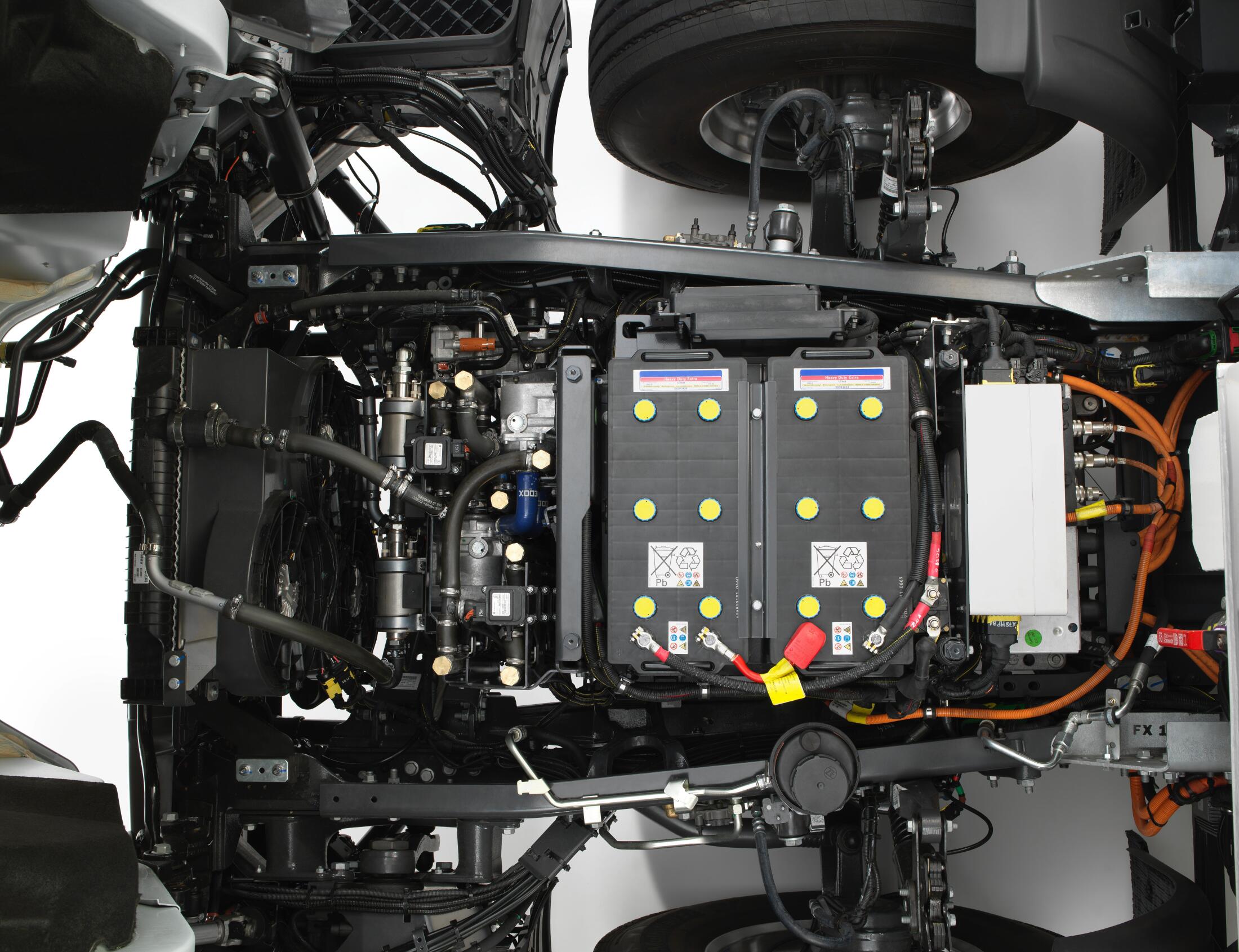 What happens to the batteries at end of life?
To considerably reduce the environmental impact of batteries, we make every effort to use them for the whole of their operational life span and even in other sectors of activity. Once their first life ends, we take charge of them for re-use in another application. Batteries, or their used modules still have significant energy storage capacity and can be used for stationary energy storage purposes, in the real estate sector, for example. There are plenty of opportunities for re-use and their second life can last between 10 and 15 years. This is what we call re-purpose and it forms an integral part of our circular economy approach. 
We have also set up a retrofit network with our partner Neotrucks offering conversion of a diesel truck to an electric vehicle.  
What is involved in recycling batteries?
When batteries no longer have enough efficiency for a second life (or perhaps even third life), we take care of their recycling. Recycling is extremely important for the circular economy and is in keeping with a responsible approach to the whole decarbonisation process of your activity. When recycling batteries, we separate out the components so that they can be re-used. One of the most important points is the re-use of raw materials (graphite, lithium, nickel, etc.). They can be collected for re-use in production. In doing this, Renault Trucks is thinking ahead to the European regulation which by 2030, could require manufacturers to recycle at least 70% of the weight of the battery. 
They trust us
The Delanchy Group adopts electric trucks from Renault Trucks
Every night, 15 premium Paris shops receive their deliveries by electric truck
Feldschlösschen : Since 2013 our electric trucks give us a competitive advantage
Electric technology is established and reliable. It is suitable for many sectors of activity with performance levels equivalent to combustion engine technology. Through our 360° support we offer associated services for our electric trucks to optimise efficiency and prolong their use. Maintenance contracts also have a role to play in battery longevity. We are supported by a strong and extensive network, fully trained and equipped with electric technology. Please do not hesitate to contact our experts to learn more about electromobility.