Renault Trucks D Wide LEC E-Tech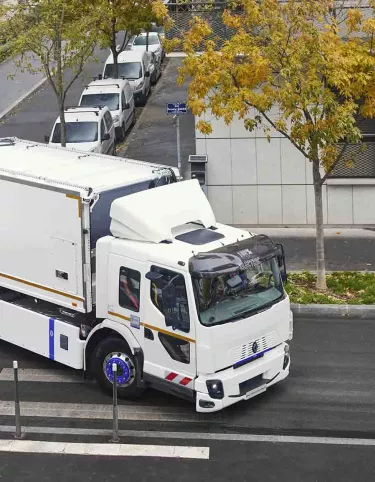 The Renault Trucks D Wide LEC E-Tech provide operators an effective and environmentally friendly answer in a wide variety of sectors – from municipal, urban construction and regional distribution applications through to on-highway road maintenance and airport logistics.
With a proven driveline and excellent range (up to 300km depending on body design, vehicle operation and application), the D Wide LEC E-Tech offers a unique answer to the operational challenges of today and tomorrow.
LOW BY DESIGN
Our cities are often the most challenging environment for commercial vehicles. Collections and deliveries need to be made in tight operating environments, often in close proximity to lots of people. This is the natural home for Renault Trucks' Low Entry Cab (LEC) models.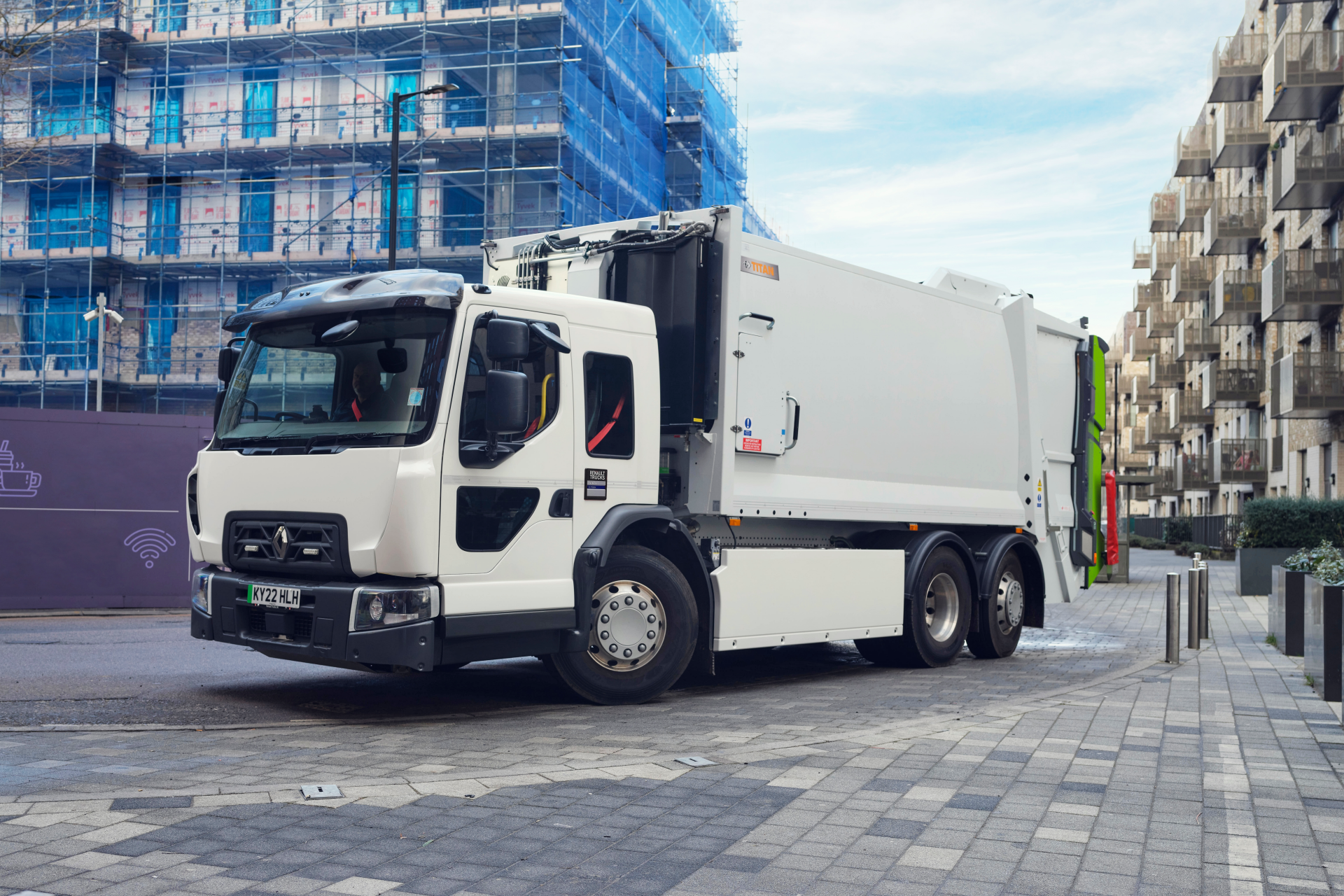 PUTTING SPACE TO GOOD USE
The LEC takes the familiar 2.3m D Wide cab and moves it forward by 600mm and lowers it by 200mm. By doing this the LEC brings enhanced operating conditions for the operators as well as improved safety for those around the vehicle while it does its work.
The LEC cab is available in '1+1' or '1+3' configurations, allowing it to be specified for conventional distribution operations or multi-operator work such as refuse collection.
SAFER FOR OPERATORS
The LEC cab is configured for cross-cab access, allowing operators to move within the cab and enter or leave the vehicle from either side, increasing safety for the working teams and other road users.  Ease of access can be further enhanced by utilising the LEC's 'kneel' function which lowers the front suspension by a further 50mm.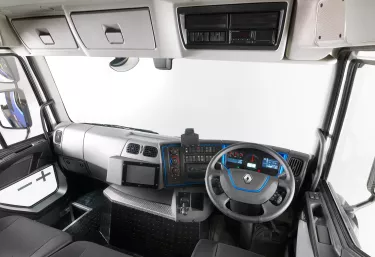 SAFER FOR OTHER ROAD USERS
The LEC can be specified with vision windows in the lower area of driver and passenger doors (Renault has offered these for many years), as well as in the panel behind the doors. This, and the lower driving position, means visibility is optimised, enabling the driver to react quickly to any changes around the vehicle, improving safety for everyone within and outside the LEC.
REDUCED NOISE AND ZERO EMISSIONS
The LEC is initially available in E-Tech electric form, bringing the key benefits of zero tailpipe emissions, and greatly reduced noise levels. At a time when so much attention is focused on our quality of life the LEC E-Tech is the ideal solution – safer, quieter and cleaner – a vehicle truly designed for everyone in our cities.