Transport solution
Equipment for local councils: Trucks that meet all of your needs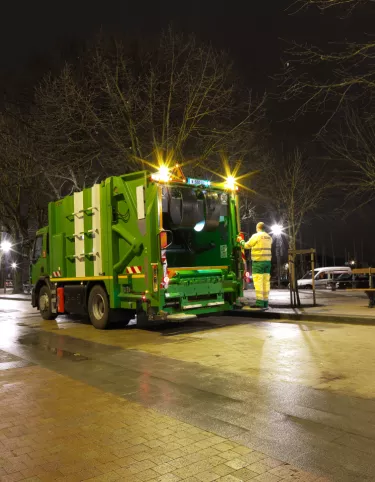 As a local council, you are required to manage waste collection, road maintenance and sewage system works. In each of these fields, Renault Trucks is there to support you with its perfectly-suited vehicles and associated services, which will make your day-to-day life much easier.
Manage your waste collection missions thanks to efficient tools
To help you best adapt your tools to your waste collection needs, Renault Trucks offers a choice of five vehicles, ranging from 3.3 to 32 tonnes, counting many different configurations and bodyworks depending on your specific requirements. You may want to opt for a fleet of trucks with traditional engines, or might prefer alternative energy options. For many years now, Renault Trucks has been developing 26-tonne rubbish collection vehicles that run on natural gas and more recently, trucks that are fully electric and thus zero-emission. Our trucks were designed so your employees can work safely, in optimal and comfortable conditions.
As the issue of cost is so essential, we have tools available to help you limit your trucks' operating expenses - thanks to financing solutions perfectly-suited to waste collection activities. We also provide a fleet management solution, training courses in efficient driving, personalised maintenance plans and many other services. Along with Renault Trucks' renowned and network-wide know-how.
Safely work on your town's roads thanks to well-adapted equipment
Road works can come in many different forms, but they always have safety as a common denominator. Whether you are looking for a tow-truck, sweeper or snow plough, our Renault Trucks vehicles have many different fittings available to suit your needs - ensuring both your agents' and other people's safety.
Thanks to our long-standing partnership with body-builders, Renault Trucks has been able to develop specific vehicles with equipment fittings aiming to integrate any essential options you may need on a day-to-day basis. We make sure you can easily adapt any bodywork you like to our trucks.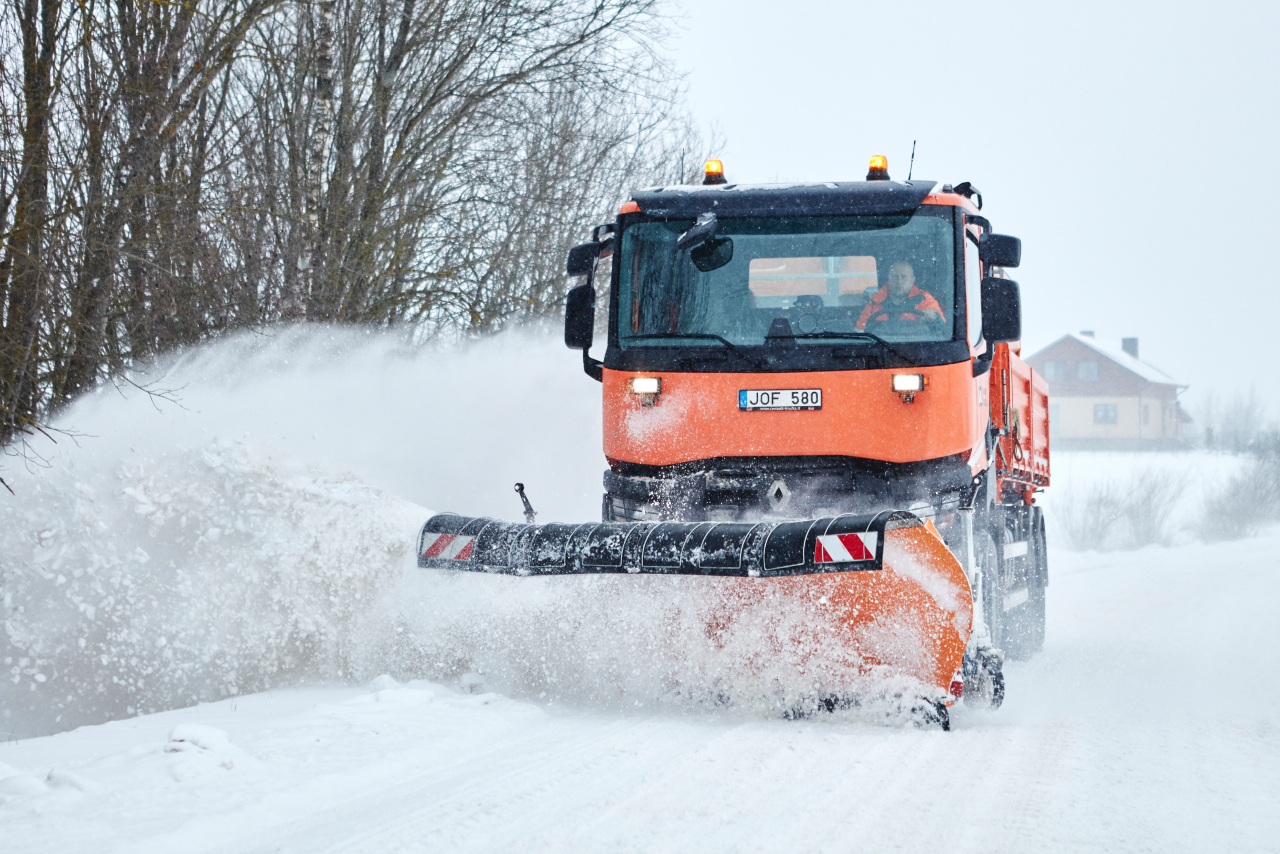 From financing to fleet management, personalised maintenance plans and the use of original parts, Renault Trucks is there every step of the way to help ensure your fleet's durability and reduce your operating costs.
Profitability for your sewage system works
Sewage system vehicles are particularly complex and expensive. Thanks to the chassis fittings that can accommodate sewage flushing, scraping or suction excavator equipment, Renault Trucks enables you to adapt the bodywork of your choice at the best cost and in the quickest time possible.
Whether you manage your fleet directly or via an external provider, our Optifleet fleet management software can help you control the logistical aspects of your activity, keep a handle over fuel consumption, and ensure optimal vehicle use. Optifleet is used for real-time vehicle management, and can draw up daily, weekly or monthly reports in line with the criteria you set out (average consumption, bodywork component usage, driving style, etc.).
Renault Trucks can also advise you when it comes to vehicle financing, in accordance with your activity's specificities. We also provide support throughout the vehicle's life cycle, thanks to personalised maintenance plans and proactive maintenance and wear management - namely thanks to an innovative immobilisation prevention service. As such, you can ensure maximum availability for your vehicles, helping to boost their durability - which will make your investment even more profitable.