Services
Optimise vehicle total cost of ownership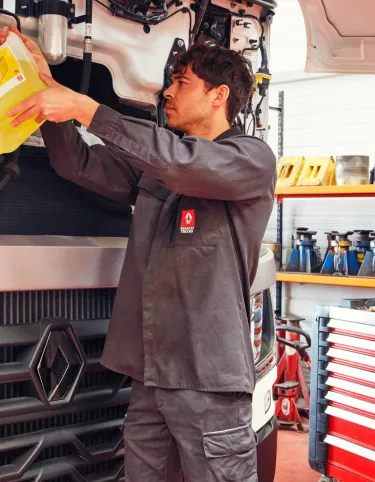 START & DRIVE CONTRACTS
Backed by its range of customised maintenance contracts, Renault Trucks is with you throughout your vehicle's life, ensuring you can depend on your working tool's maximum availability over time. Every contract, valid from 2 to 7 years and up to 250,000 km annually, is geared to your vehicle's requirement according to each model and field of activity. Four types of contract are available to meet every need.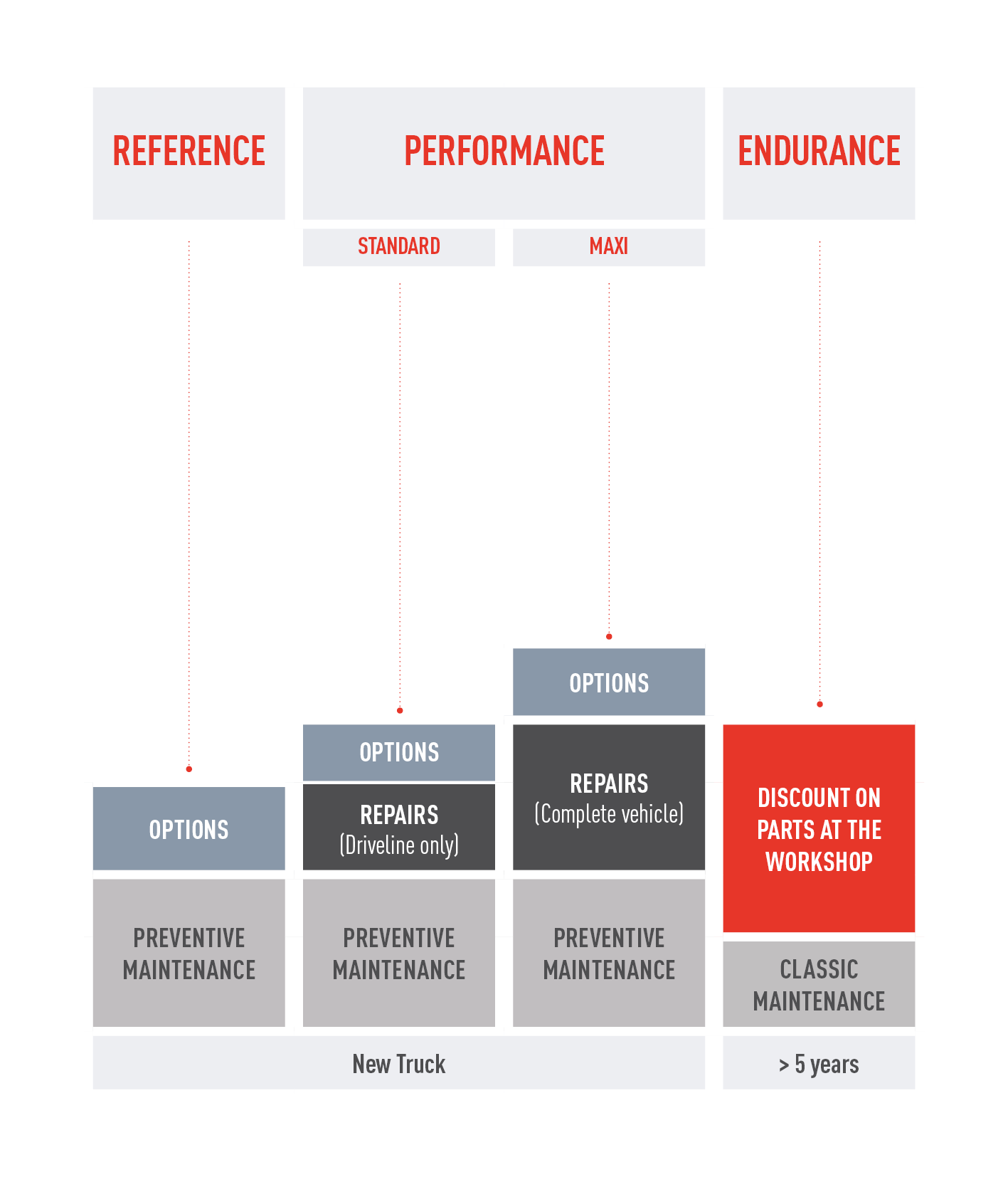 OPTION PACKS TO PERSONALISE YOUR CONTRACT 
All Start & Drive contracts are available in up to 6 option packs to match the amount of maintenance required according to each situation and requirement dictated by every period in your vehicle's life-cycle:  
Top up pack
Regulatory pack
Vision pack
Preparation pack
Towing pack
Tailgate pack  
Get in touch with your authorised Renault Trucks repairer for a quote covering every possible need,  
TOWING ASSISTANCE 
Renault Trucks Financial Services provides comprehensive, reliable and easy-to-use assistance to preserve your peace of mind and that of your drivers in the event of a breakdown or towing.
Available around the clock and 7 days a week throughout Europe.
The towing assistance package is available as an option under the terms of the Start & Drive maintenance contracts, but is also available to customers without these contracts.
EXTENDED TOWING ASSISTANCE In its "Extended" version, the Towing Assistance guarantee covers all driver services such as transport, accommodation or repatriation.  
FINANCING SOLUTIONS: A COMPREHENSIVE AND COMPETITIVE SOLUTION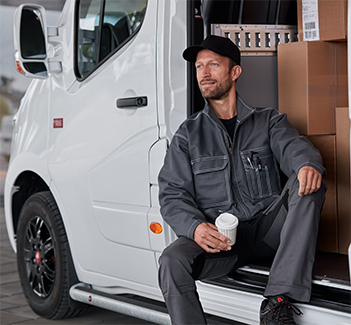 Renault Trucks Financial Services offers several financing formulas for vehicles and body parts, as well as insurance and service contracts covering all vehicle components (auxiliary equipment included).
For example, we offer a dedicated all-in-one financial leasing option, giving you full control of your TCO (Total Cost of Ownership) without any unpleasant surprises. Our advisers are on hand to help you choose the most appropriate option available.
STANDARD CREDIT Your repayments are spread out over a predetermined period and amortised on the balance sheet.
LEASE CREDIT The sales price including VAT is fully covered by the financing. After the last instalment, you can become the vehicle's owner for the amount of the residual value. 
FINANCIAL RENTAL The amount of rent is calculated according to the length of use (determined according to your operating needs). You then return the vehicle at the end of the rental period, having complied with the expected mileage.
CONTRACT HIRE: the comprehensive offer We take care of everything. The rented vehicle does not appear in your balance sheet and the monthly payments are entered as operating expenses. You can combine the rent with the maintenance contract and insurance solutions determined in line with your business. At the end of the contract, you simply return the vehicle, having complied with the expected mileage.
ENSURE YOUR COMPANY'S SUSTAINABILITY WITH OUR INSURANCE
Renault Trucks insurance offers cover all risks associated with the vehicle and its user / owner, as well as financial risks. They are adapted to your company's specific requirements to ensure you benefit from reliable and advantageous coverage:
Possibility of insuring a single vehicle or an entire fleet
Extended protection for unforeseen events
Fast damage processing 
4 MAIN INSURANCE FORMULAS, AVAILABLE BY COUNTRY
Financial Loss Insurance In the event of your vehicle being entirely lost, this formula covers any difference between the total amount paid by your insurer and the residual book value of the lease, up to the value of the original invoice.
Public liability Covers damage caused to third parties.
Damage insurance Covers damage to the vehicle (during accidents, shocks, theft or attempted theft, fires, damage with or without third parties), for its actual market value.
Towing assistance Covers the costs associated with towing the vehicle in the event of a breakdown or accident.
If you have any questions or require further information, get in touch now.