Services
Ensuring your vehicles' availability with our uptime services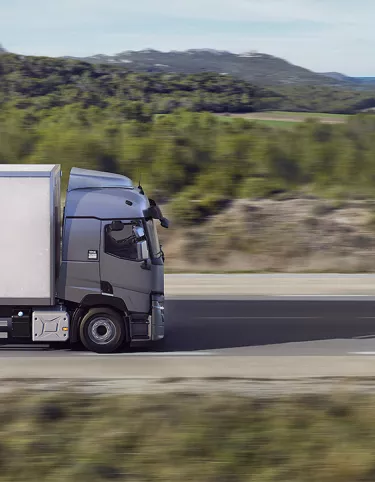 For Renault Trucks, making your working tool more profitable means optimising maintenance scheduling and avoiding most unplanned stops. However, developing technologies and solutions make it increasingly possible to help predict what used to be unpredictable.

PERSONALISED MAINTENANCE PLAN
This plan is defined and implemented by your expert coordinator, based on your vehicle's actual parameters and profile. 
Maintenance planning and consolidating maintenance operations are designed to minimise downtime.
Your vehicle's original performance is maintained, and its resale value increased by using reliable and robust approved Genuine Parts, covered by an extended warranty of 2 years.
PLAN AHEAD BY MAKING MAINTENANCE YOUR PRIORITY 
With the maintenance plan monitoring component wear and early warnings of possible breakdowns, Renault Trucks maximises your vehicle's operating time and potential. PREDICT allows you to manage your business and activity with total peace of mind!
SPACE MAINTENANCE INTERVALS WITH ODI * 13L
Our oil change intervals for 13L engines have been extended to 150,000 km or 18 months (rather than every 100,000 km or 12 months). This results in lower contract costs (labour and parts), a maintenance schedule limiting downtime in workshops as well as additional fuel savings.
* Optimised Oil Drain Interval.
TROUBLESHOOTING 24/7 
With a network of experts answering you in 16 languages, you are personally assisted by a coordinator who will remain your sole contact throughout the support operation.
Wherever you are calling from, this coordinator geolocates you using the 24/7 button in the vehicle's cab* and keeps you updated on the Renault Trucks repairer's arrival. 
Breakdown repairs are carried out by technicians specially trained in roadside repairs using specific vehicles and working with dedicated diagnostic tools.
* Depending on the truck's options.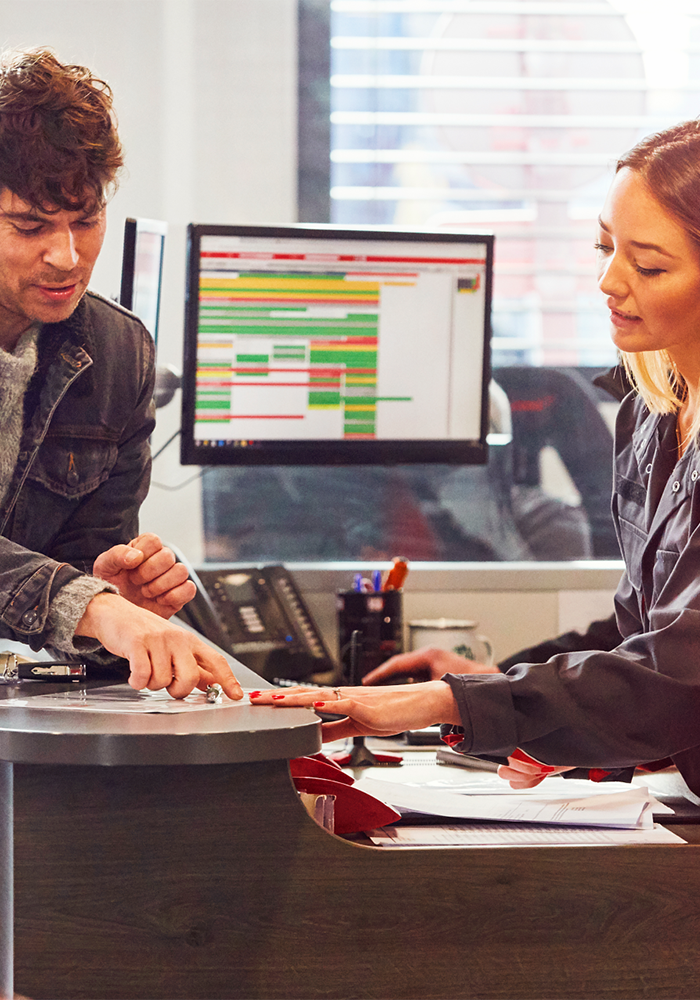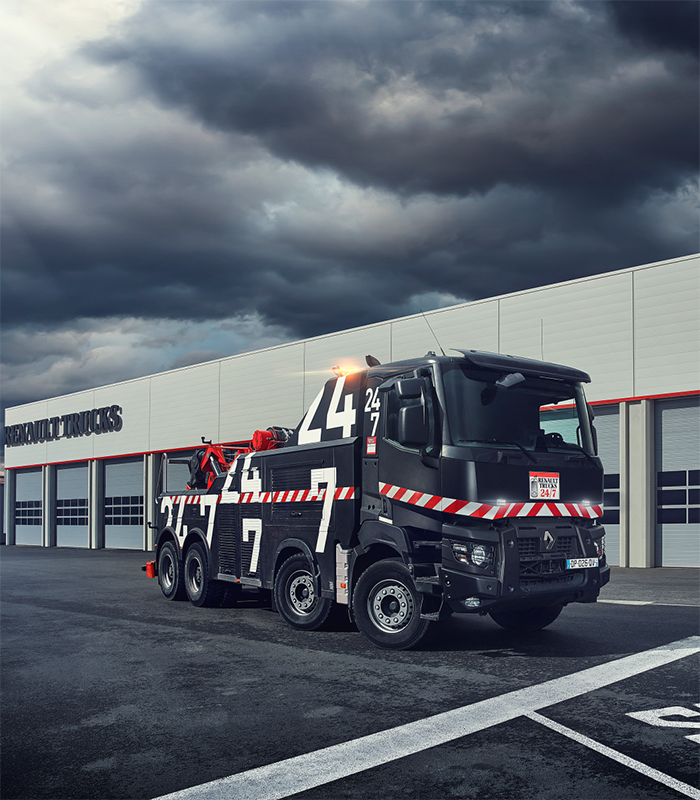 TOWING ASSISTANCE
Renault Trucks Financial Services provides you with this comprehensive, reliable and easy-to-use assistance service maintaining your peace of mind and that of the driver if towing is required.
Available 24 hours a day and 7 days a week throughout Europe.
In the "extended" version, driver services are provided (transport, accommodation, repatriation, etc.).
The towing assistance package is offered as an option under Start & Drive maintenance contracts, but is also available to customers without these contracts. 
For more information, please feel free to contact us

Your vehicles are available at all times, allowing you to focus on your business with complete peace of mind