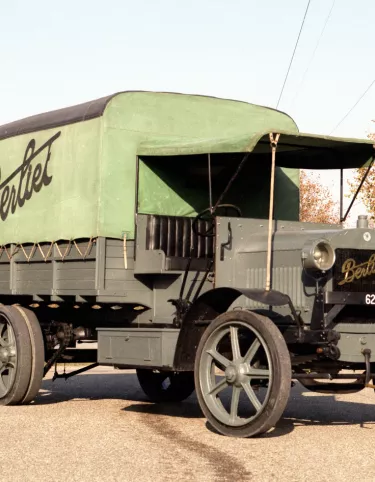 DISCOVER THE HISTORY OF RENAULT TRUCKS… FROM 1894 TO TODAY
Building on its outstanding history, Renault Trucks' destiny is now gathering pace on highways all over the globe.
Renault Trucks has a history we can all be proud of. This history explains what Renault Trucks is today and what it will be in the future: a committed brand to serve its customers and road transport as a whole, as well as enhancing the prestige of an activity which plays a key role in our society. From 1894, the year in which Marius Berliet designed and produced a single cylinder engine and built his first car running on petrol until the present day, discover more than 100 years of an extraordinary legacy by watching "Pioneers since 1894":
 1894-1909: ERA OF THE PIONEERS
In 1894 in Lyon, Marius Berliet designed and produced a single cylinder engine and made his first petrol car. In 1906, he made his first truck.
In 1898 in Billancourt, near Paris, Louis Renault developed a 4 speed gearbox and introduced his first motorised vehicle, a small car with a quarter horse power. He produced the first direct drive utility vehicle (LCV) from 1900 and in 1906 invented the fore runner to the Paris bus.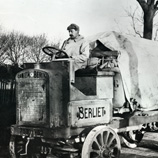 1914-1918: FIRST MASS PRODUCTION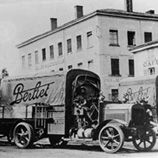 At Berliet, 40 CBA trucks were produced each day to join those going to the front at Verdun. At Renault, the 600 taxis that contributed to the victory at the Marne assured Renault's place in history.
In 1917, the 'diamond' brand built the first modern tank in history. The first 4x4 truck was built by Latil. It was a natural step following the front-wheel drive developed in 1898.
1919-1928: DIVERSIFICATION FOR BUSINESS SUSTAINABILITY 
Louis Renault and Marius Berliet deployed industrial genius to form their car manufacturing group. Berliet was also involved in producing the Renault FT17 tank ordered by the French government.
In 1923, Renault was the first brand to offer a road-going tractor unit. In the same year, vehicles equipped with engines fuelled by gas derived from burning wood and the first tractor unit with servo brakes on all 4 wheels appeared. In 1928 the first diesel engine was fitted to a truck.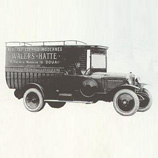 Learn more about Renault Trucks History
1952-1978: STEPS TOWARDS BUILDING A GROUP
Betwen 1952 and 1974, Laffly, Rochet Schneider, Camiva and Citroën HGV merged with Berliet. In 1957 Berliet made the T100, the largest truck in the world.
In 1955 Saviem was formed from the merger of Latil, the Trucks division of Renault and Somua. Richard Continental joined Saviem in 1965 and Sinpar joined in 1975.
In 1978, Berliet and Saviem merged to form the only HGV manufacturer in France which became Renault Véhicules Industriels, the Trucks division of the Renault Group.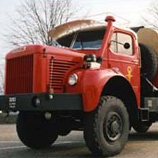 FROM 1983: TOWARDS WORLD LEADERSHIP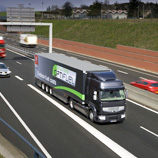 Renault Véhicules Industriels sought to build an international group with the acquisition of Dodge Europe in 1983 and then the highly respected American Mack truck brand in 1990.
1992 was a key stage: Renault Véhicules Industriels became Renault V.I. In 2001, Renault V.I. became part of the Volvo Group. In 2002, the worldwide brand Renault Trucks was formally constituted.