Transport solution
Which light commercial vehicle should you choose for deliveries?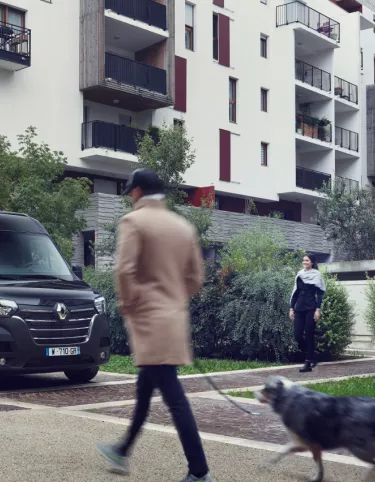 Renault Trucks Master Red EDITION, available as a van, platform cab or chassis cab  depending on your application, has been designed to make the daily life of drivers in the urban environment easier and to ensure the profitability of deliveries. Discover the benefits. 
Renault Trucks Master Red EDITION can be adapted to meet your requirements
Whatever the constraints, Renault Trucks Master will meet your business needs. You can choose from more than 350 different configurations and payloads from 8 to 22 cubic metres. Depending on your use, Renault Trucks Master is available as front-wheel drive or rear-wheel drive versions. 
Whether driving in urban environments or on the motorway, the front-wheel drive version allows enhanced driving pleasure and lower fuel consumption; 

The rear-wheel drive version, available from 3.5t to 4.5t, is perfect for transporting heavy loads. 
In terms of engines, you can choose from 7 diesel engines between 110 and 180 hp. If your vehicles cover lower mileage for each round trip, or if you need to access LEZ (low-emissions zones), you can opt for Renault Trucks Master E-Tech 100% electric which provides an operating range of 120 km and offers similar performance to diesel variants. 
The 150 and 180 hp front-wheel drive vans can also be equipped with the AMT (automated manual transmission). This automates the clutch engagement, disengagement and gear shifting functions. Its operation can be automatic or manual providing a real benefit in town, because it reduces fuel consumption by optimising gear shifts to avoid excessively low or high engine speeds and smoothing out variations in engine speed. This is also an advantage on the road because the driver can switch the AMT to manual mode at any time to benefit from greater pick-up when overtaking, for example. Furthermore, the AMT is proactive and adapts to the topography of the road, the driving mode and the driver's reactions (for emergency braking, for example). 
As industry leaders, we have formed close partnerships with many bodybuilders. This means that whether a platform cab or chassis-cab variant, a Renault Trucks Master can be adapted fully to your activity to make your daily life easier.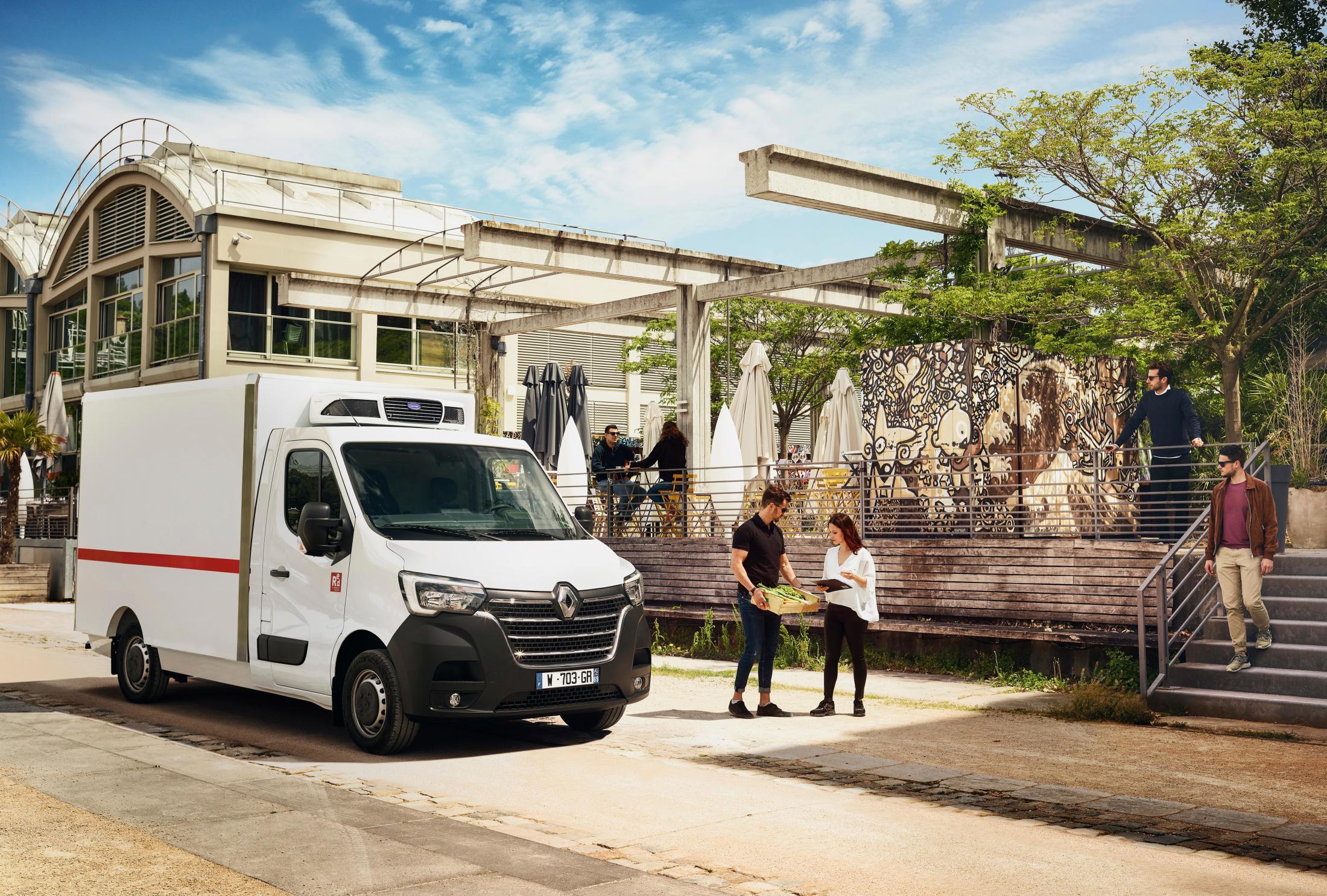 Make package handling simple and safe
As a van version, Renault Trucks Master has been designed to make the loading and unloading activities easier and safer. The vehicle is equipped with access grab handles in the loading area, on the side door and the rear door. Getting in and out is also made easier thanks to a rear access step 436 mm from the ground. The rear and side loading sills are also as low as possible (starting at 542 mm at the rear and 499 mm at the side). The rear doors can be opened and locked at 180° or 270°, depending on requirements. Handling packages is made safer, thanks to the LED lighting in the loading area and the alarm anti-lift function. 
An additional anti-intrusion alarm keeps packages secure while the vehicle is stationary. Volumetric and perimeter alarms also warn you in the event of a problem. 
Deliver safely
Your drivers are bound by considerable constraints, in particular when they are working in town. Renault Trucks Master has the technology to enhance driver safety in a constricted environment. In terms of active safety, Renault Trucks Master is equipped with ESP stability control as standard and AEBS active emergency brake assist. It may also be equipped with a lane-keep assistance system (including in the event of strong winds), hill start assist and front and rear parking assistance cameras and sensors.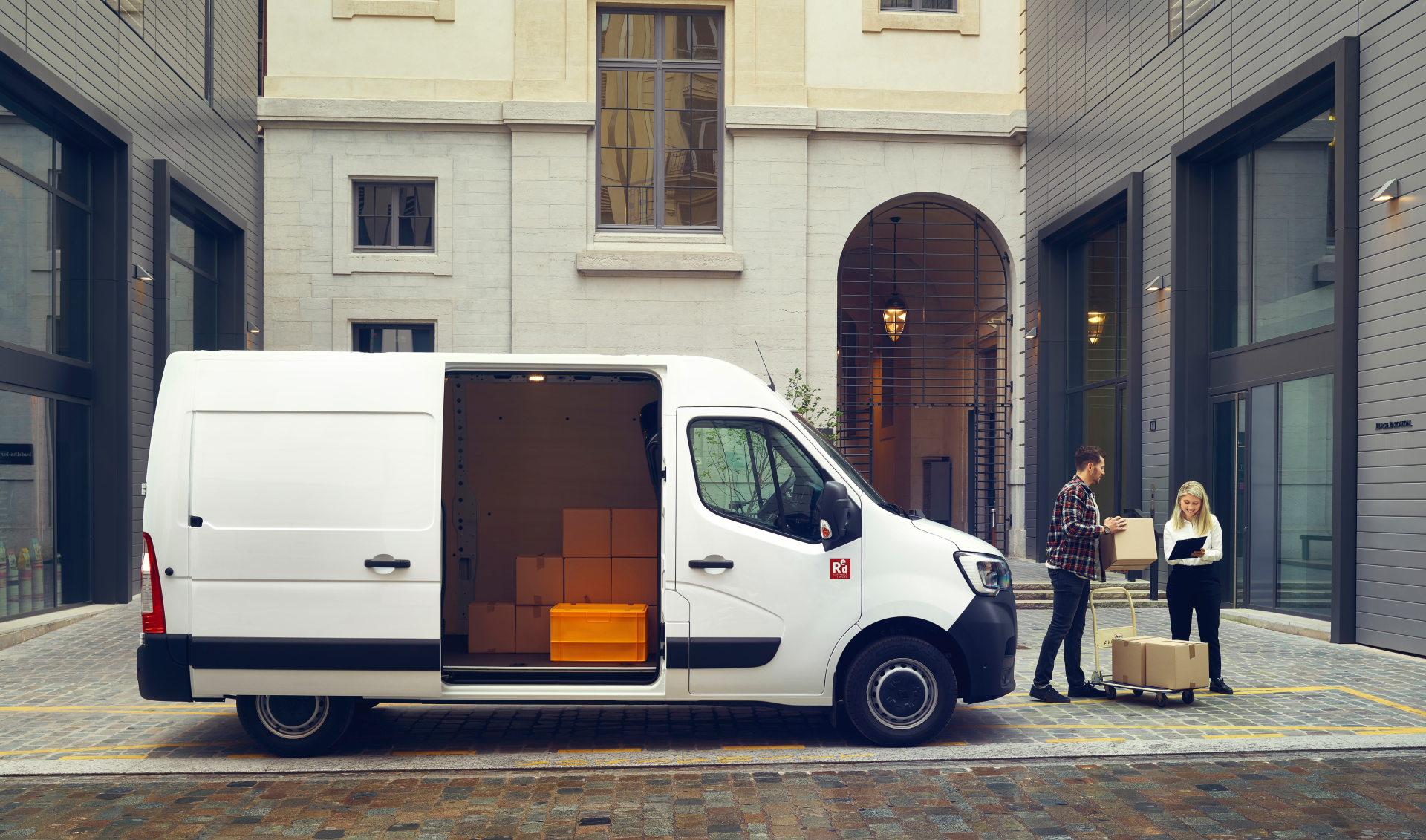 In terms of passive safety, one of the main problems encountered when making deliveries in town are blind spots. The Renault Trucks Master interior rear-view mirror is of the "wide-angle" type to circumvent this issue. All rear-view mirrors may also be equipped with a "blind spot warning" that lights up to warn the driver of objects or persons situated in the blind spots. Finally, Renault Trucks Master is highly manoeuvrable thanks to its reduced overall width and turning radius that is one of the best on the market.  
Benefit from our dedicated specialist network
Our network specialises in HCV and LCV applications. Our experts are familiar with your area of business, your requirements and challenges, and are able to support you in finding the vehicle(s) best suited to your business. Due to our partnerships with leading bodybuilders, we can also help you in designing a custom LCV that meets your requirements perfectly. 
Our 24/7 assistance means that you can focus on your business. We also offer a personalised maintenance schedule and a service contract adapted to the use of your vehicles. You can enjoy the benefit of a 2-year parts and labour warranty, meaning that you can work with complete peace of mind. 
We are also here to support you with specialist insurance and financing services for purchasing, leasing and insuring your Renault Trucks Master. With Renault Trucks Financial Services, we are able to offer you a maintenance and servicing contract, financing and insurance in the same single global offer package. 
Please do not hesitate to contact us to benefit from personalised support.