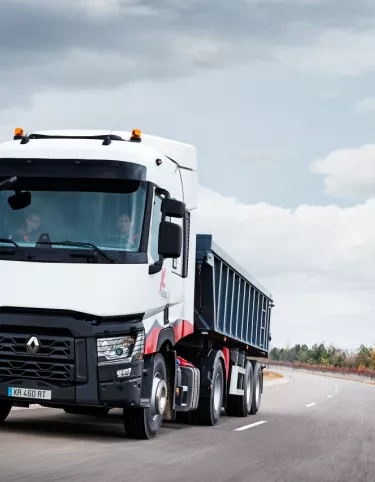 THE ON AND OFF SITE SOLUTION FOR YOUR CONSTRUCTION OPERATIONS
Renault Trucks T X-ROAD designed and developed for maximum traction and mobility with an off-road mode and differential lock to tackle the most challenging constraints of your business activity. With its reinforced body components and increased ground clearance, your Renault Trucks T X-Road will never let you down.
Configure and adapt your Renault Trucks T X-ROAD by selecting the options best suited to your needs and benefit from Renault Trucks quality. Renault Trucks T X-ROAD is selected, tested and converted at the Renault Trucks factory and is subject to the same requirements as our new vehicles.
The vehicle documentation is updated with the new configuration and your vehicle is well-known throughout the Renault Trucks network. Wherever you are, you will receive assistance that is both efficient and suited to your vehicle.
Now available, Renault Trucks T X-ROAD, you can be sure you made the right choice!
PRODUCT FEATURES
• 1. Tractor 6x2 euro 6, 11l 460 hp.
• 2. Automated gearbox with "off-road" mode and hand throttle.
• 3. Differential lock.
• 4. New 225 AH batteries.
• 5. Ground clearance increased by 60 mm.
• 6. Metal side bumpers and guard to protect the exhaust and after-treatment system.
• 7. Protective headlamp grilles.
• 8. Vehicle identification plate.
• 9. All-road combination tyres 315/80 R22.5.
• 10. Black cab top visor and rear-view mirror casings.
• 11. High-capacity filtration.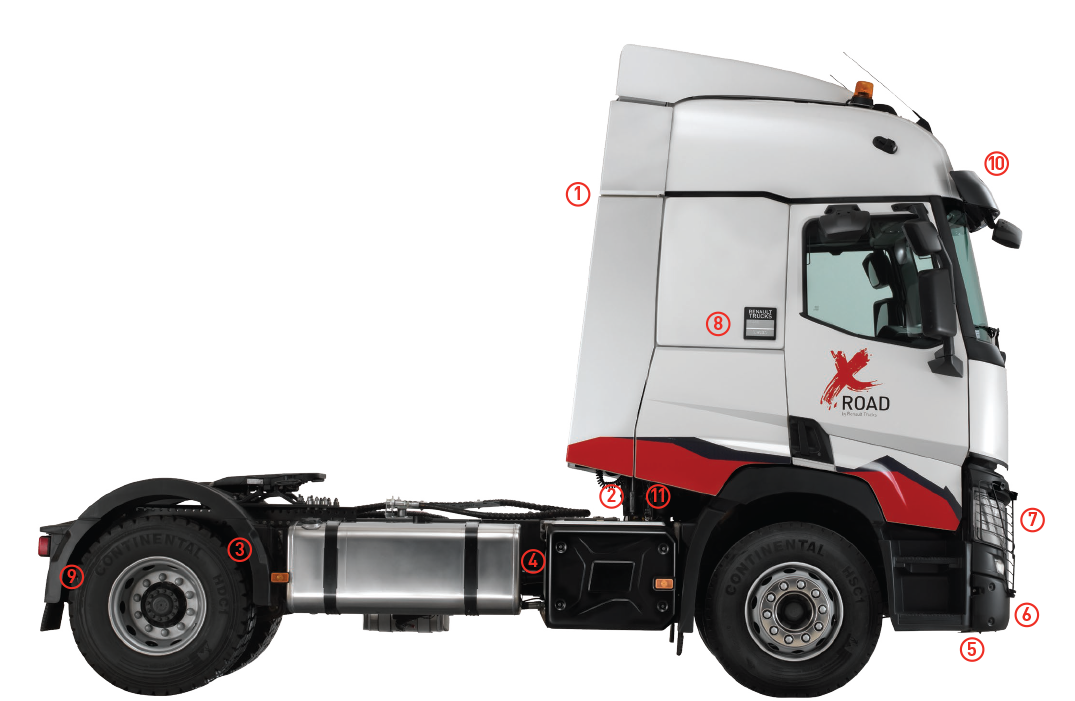 KEY PRODUCT'S CHARACTERISTICS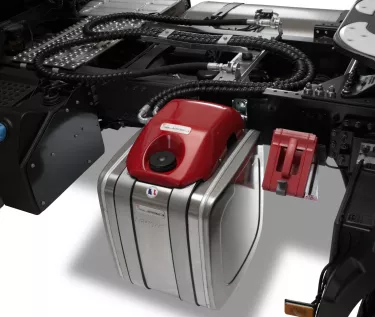 TAILOR MADE CONFIGURATION
Designed by Renault Trucks for demanding activities
with a large choice of options to fit to your business.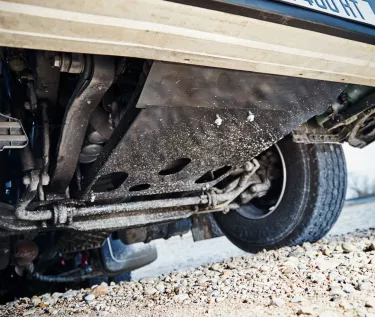 REINFORCED BODY, FILTRATION AND OFF ROAD SPECIFICATIONS
This truck is ready to fulfill its mission even in difficult (dusty or muddy) conditions.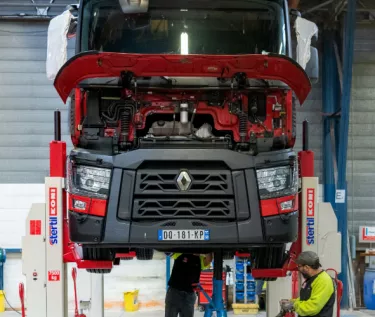 REMANUFACTURED AND GUARANTEED BY RENAULT TRUCKS
A high quality product transformed according to manufacturer standards in our Used Trucks Factory. This truck has a manufacturer warranty up to 2 years on the driveline and supported by the Renault Trucks network.
DOWNLOAD THE BROCHURE

RENAULT TRUCKS T X-ROAD