Transport solution
Which LCV should construction industry professionals choose?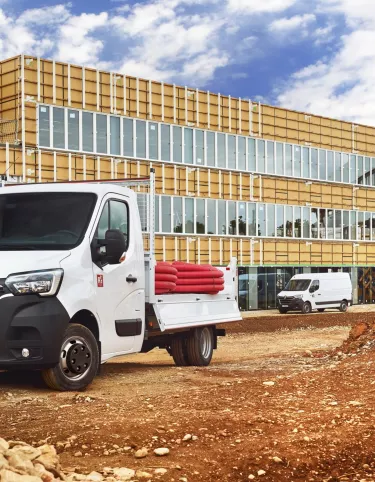 Renault Trucks offers the Renault Trucks Master and Renault Trucks Trafic ranges, allowing you to find the perfect light utility vehicle for you. 11 different models and more than 300 configurations are available! The expertise of Renault Trucks makes for a tailor-made experience. 
Light commercial vehicles for construction industry applications: priority given to space
Whether you're a carpenter, joiner or electrician, your vehicle is a mobile workshop and you need to be able to transport the tools of your trade and set up a mobile office on-site at your customer's premises. Our flexible range means that you have the choice between of the eight length and five height options available for a Renault Trucks Master or Renault Trucks Trafic panel van LCV with day cab or crew cab. This provides up to 22 cubic metres of payload.  
To make transporting long loads easier, Renault Trucks Trafic is also available with a hatch underneath the bench seat that provides you with an interior loading length of up to 4.15 metres. Interior roof bars are also available to optimise storage space. You can stand up inside the loading area of all Renault Trucks Master vans and even in Renault Trucks Trafic, if you opt for the high-roof version (H2). Renault Trucks Trafic can be adapted to your application! Set up its interior according to your activity: bench seat with storage compartments and interior ladder carrier so that there is a place for everything. 
The interior load area can be fully wood-panelled providing elegant and washable surfaces with walls and partitions designed for optimal loading options. A 12-Volt socket is available at the rear as well as an LED light to make your operations easier and safer.  
Similarly, if your activity involves the transport of several people, Renault Trucks Master and Renault Trucks Trafic are both available with a crew cab that can seat up to six people in Trafic and seven in Master.  
LCV for construction industry professionals: easy access for urban driving
When driving in urban areas, you need to be able to drive and park easily in town. Renault Trucks Trafic is perfect for you; with its H1 height of less than 2 metres it can access underground car parks. Its length of 5 metres makes it simple to park in a large number of places.  
LCVs for construction industry applications: priority to handling and driveability
If you are a bricklayer or carpenter, you may need to travel out of town, on roads or to sites that are difficult to access, sometimes while transporting heavy loads. You need a light commercial vehicle with optimal payload and driveability. The rear-wheel drive panel van and chassis-cab versions available will meet your requirements.  
Renault Trucks Master is available in front-wheel drive and rear-wheel drive versions: 
The front-wheel drive version affords driving pleasure and fuel efficiency 

The rear-wheel drive version affords you a greater loading capacity 

The twin-wheel rear-wheel drive version provides the best handling over challenging terrain  
With Renault Trucks Master, you can drive on site with up to 1200 kilos of payload.  
Our priority: to be at your service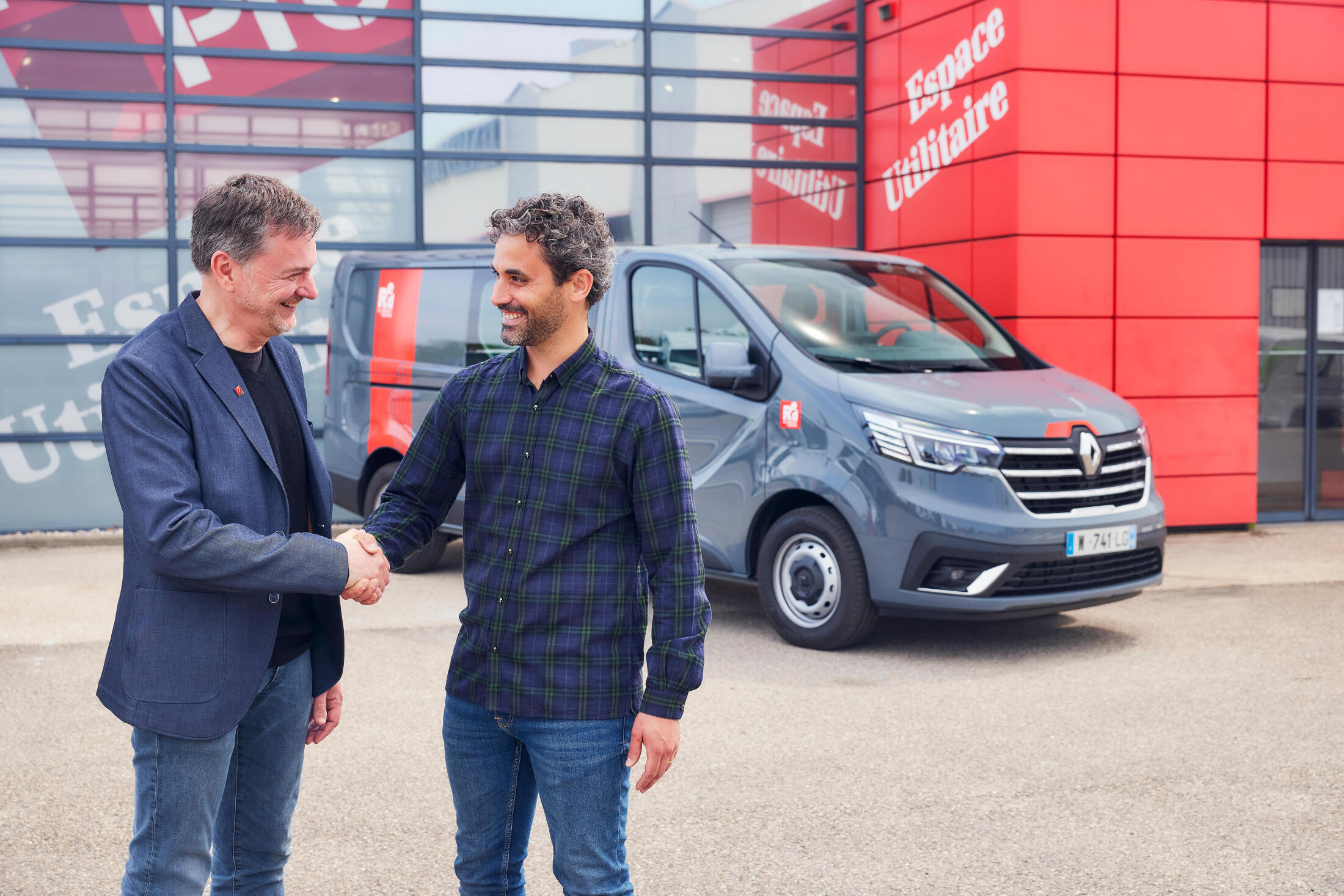 The Renault Trucks experts are familiar with your applications and constraints. They will offer you services that have been adapted with professionals in mind. Our service contracts take into account your requirements, allowing you to focus on your activities.  
The Renault Trucks expertise also offers a 2-year warranty on parts and labour. Discover our finance and insurance solutions with Renault Trucks Financial Services. An all-in-one formula for working with complete peace of mind: tailored, flexible solutions, fixed monthly fees, service contract and financing adapted to your vehicle. 24/7 assistance means that you never have to suffer any downtime in your activity. One of the strengths of Renault Trucks is our solid network of 1400 service points across Europe. We offer extended opening hours to accommodate your activity and a parts availability of 96%. Benefit from our experts wherever you may be, with quick and efficient service. 
Do not hesitate to contact us to configure the perfect light utility vehicle for you.