Renault Trucks E-Tech C Electric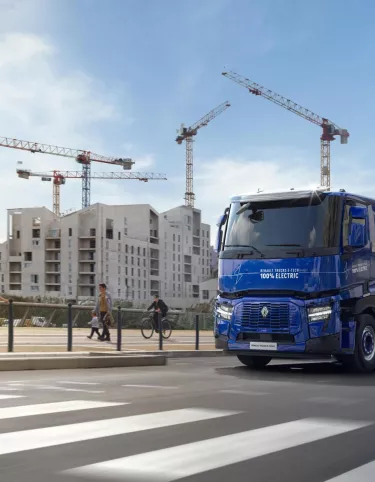 Title

Our Renault Trucks E-Tech range has
Kms
Metric Sub Text
travelled
Tons
Gas Sub Text
of CO2 saved
ELECTRIC MACHINE
Up to 330-490 kW (450-666 hp)
Optidriver Gearbox
CHARGING TIME FULL CHARGE
2.5 hours with DC (250 kW)
AXLE CONFIGURATION
Tractor: 4x2
Rigid: 4x2, 6x2
RANGE
Up to 500 km with DC charge during 1 hour break
BODY ABILITY
3 PTO (electrical, mechanical, transmission)
4 to 6 battery packs
Urban construction activities
Our Range Simulator tool ensures you can carry out your urban construction activities successfully. Our experts will analyze the vehicle's energy consumption to match its actual use as closely as possible, based on a GPS route and any events that may impact on the vehicle energy consumption (weather, changes in payload, use of auxiliary devices that use electrical power).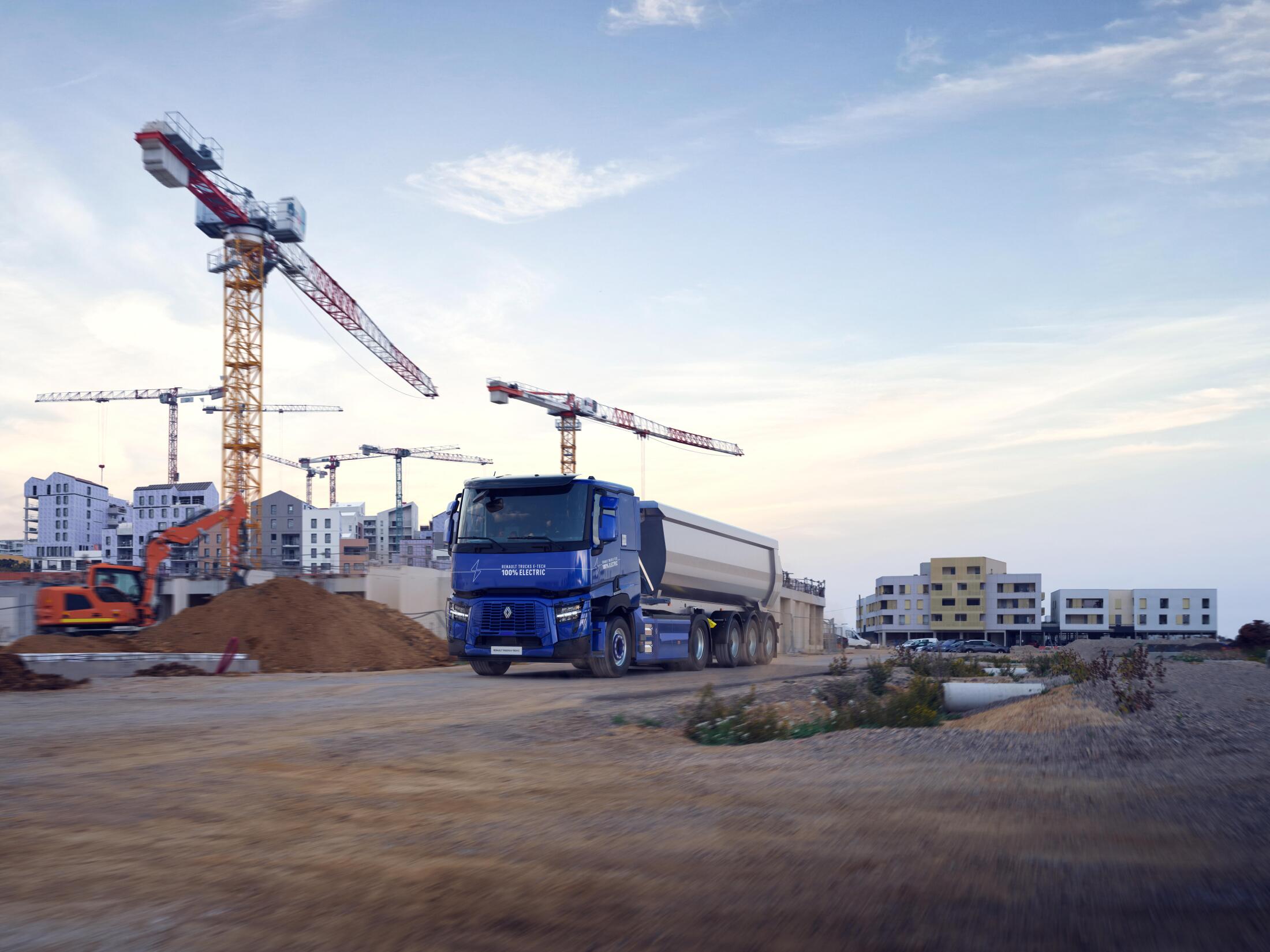 Our charging solutions adapted to your urban construction needs
Our truck is suitable for all types of recharging up to 250 kW and has the advantage of a standard connector compatible with AC and DC chargers. Only 1 hour charging from 20% to 80% battery capacity (with 6 battery packs, charging power of 250 kW). The number of battery packs is adjusted depending on your range and body ability needs : from 4 to 6 battery packs (360 to 540 kWh).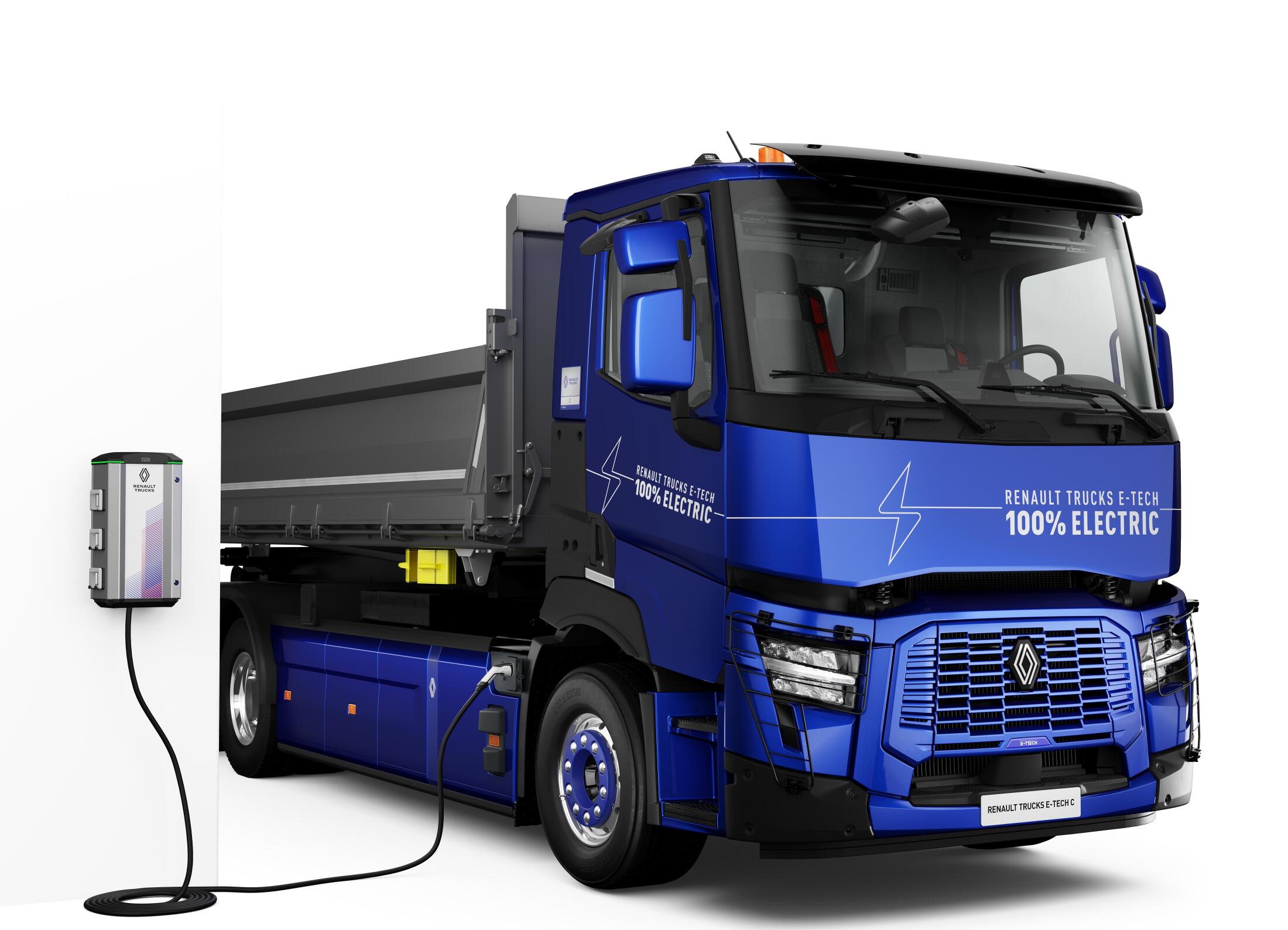 Experience an ergonomic driving position and enjoy the silence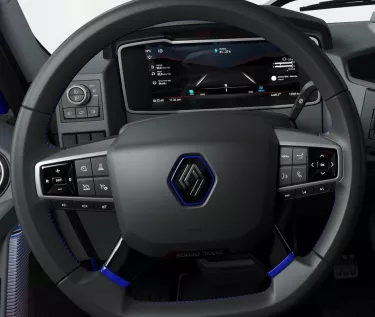 A modernised dashboard  
New dynamic digital information display
Smooth gear shifts thanks to the Optidriver gearbox
Smart direction indicator management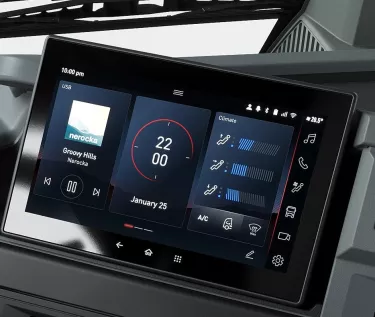 A multifunction screen  
9 inches HD touch screen
Multiple applications for configuring the vehicle screen
Call Management 
Music Control
Induction charger
USB-C Plugs
Storage drawer for A4 format documents
Keyless vehicle starting using the start button
Benefit from tailored services to maximize your uptime
Secure your routes and energy consumption with our serial services.
Below services (navigation, Optifleet modules and Driver App)  are included during 8 years in every truck purchase.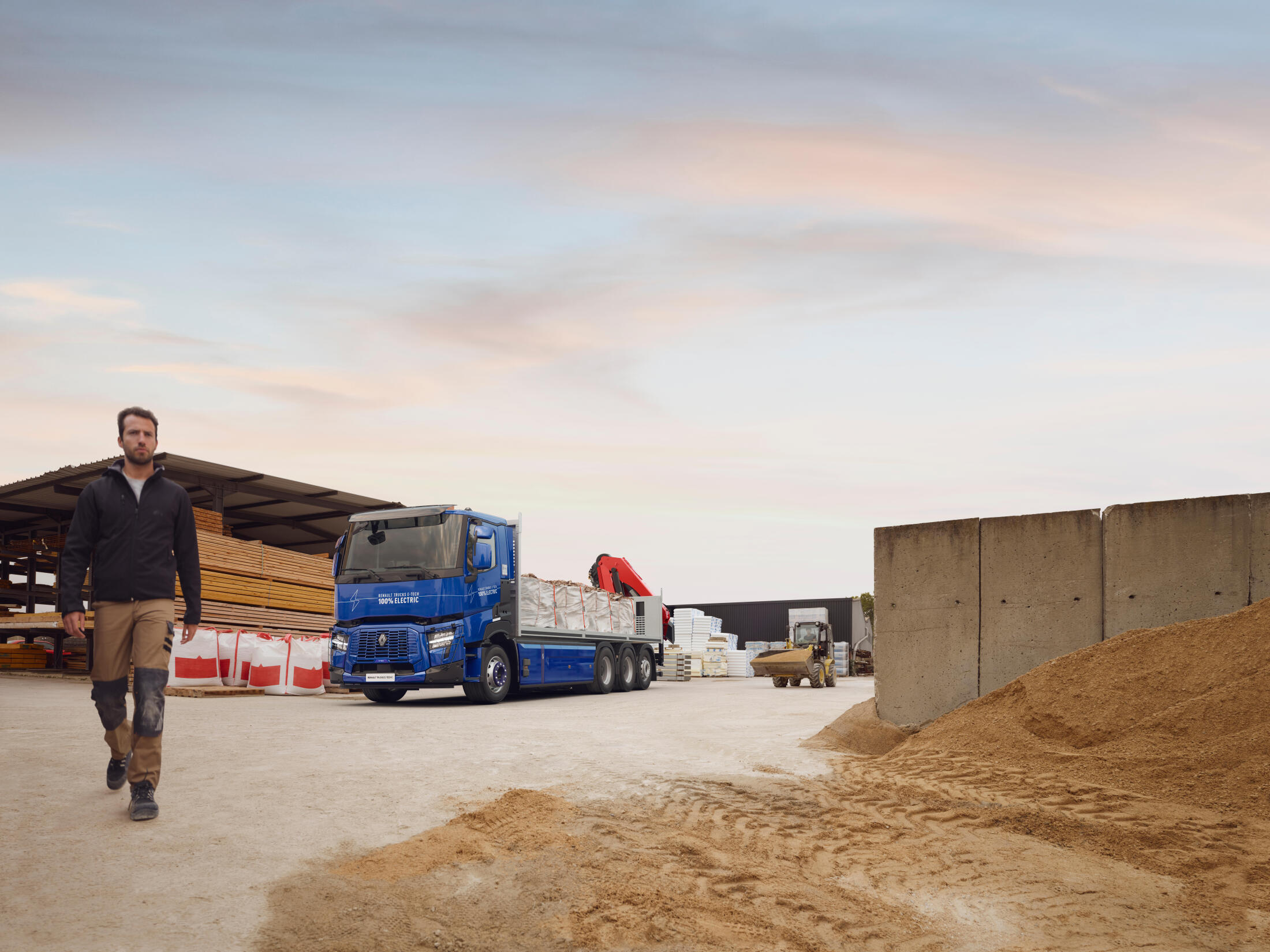 On the good path with SYGIC truck navigation system
Optifleet CHECK

*
Analyze the performance of your trucks thanks to reports including data on battery usage, power take-off (PTO) information, load, brake usage, energy consumption.
Optifleet MAP

*
Monitor your trucks through:
Real-time data: truck geolocation, speed indication, battery level, driver ID card, mileage.
Advanced features: management of Points of interests (POIs) and geofencing capabilities, route history.
NEW Optifleet MISSION

*
Plan the best route for your electric truck, based on vehicle profile, transported load, initial battery level, road restrictions and anticipate the charging stops.
Share the itinerary with your drivers ; displayed on the truck multifunction screen.
*More capabilities information available at your dealer.
Driver App
Serenity with charge monitoring: range left, estimated time for charging completion, state of charge, alerts in case of charging interruption.
Comfort: set-up battery preheating, parking climate.
Safety: check doors lock and get alerts in case of intrusion
NEW Serenity pack
Our Serenity pack is more than a contract coverage (repair, maintenance and wear), it includes:
Battery performance commitment: minimum level of energy corresponding to 80% of State of Health available after each full charge.
Two towings free of charge in case of energy failure
Predictive & remote capabilities:

breakdown prevention (including battery pack monitoring)
wear monitoring
remote software upgrade capabilities*

Tailor-made performance reports: monitor your electric vehicle and get the best out of it
1 year customer data support (CO2 & usage)
*Features can vary depending on your vehicle model 
Finance your electric truck
Existing government subsidies advice*
Advice on suitable financing and insurance products and plans for electric vehicles
Financing of recharging infrastructure* included for electric vehicles in general
*With fixed monthly payments that include financing, insurance, a maintenance contract and a battery performance guarantee, Renault Trucks Financial Services offers you the opportunity to switch to electric vehicles with complete peace of mind.
Advising services to improve your electric truck efficiency
We will support you in your first steps with your new E-Tech operational performance. Our reports will help you to properly understand the use of your truck and take the best out of it.
During the first year of your Serenity pack, our experts will review directly with you the data and build corrective action plan in case of deviation.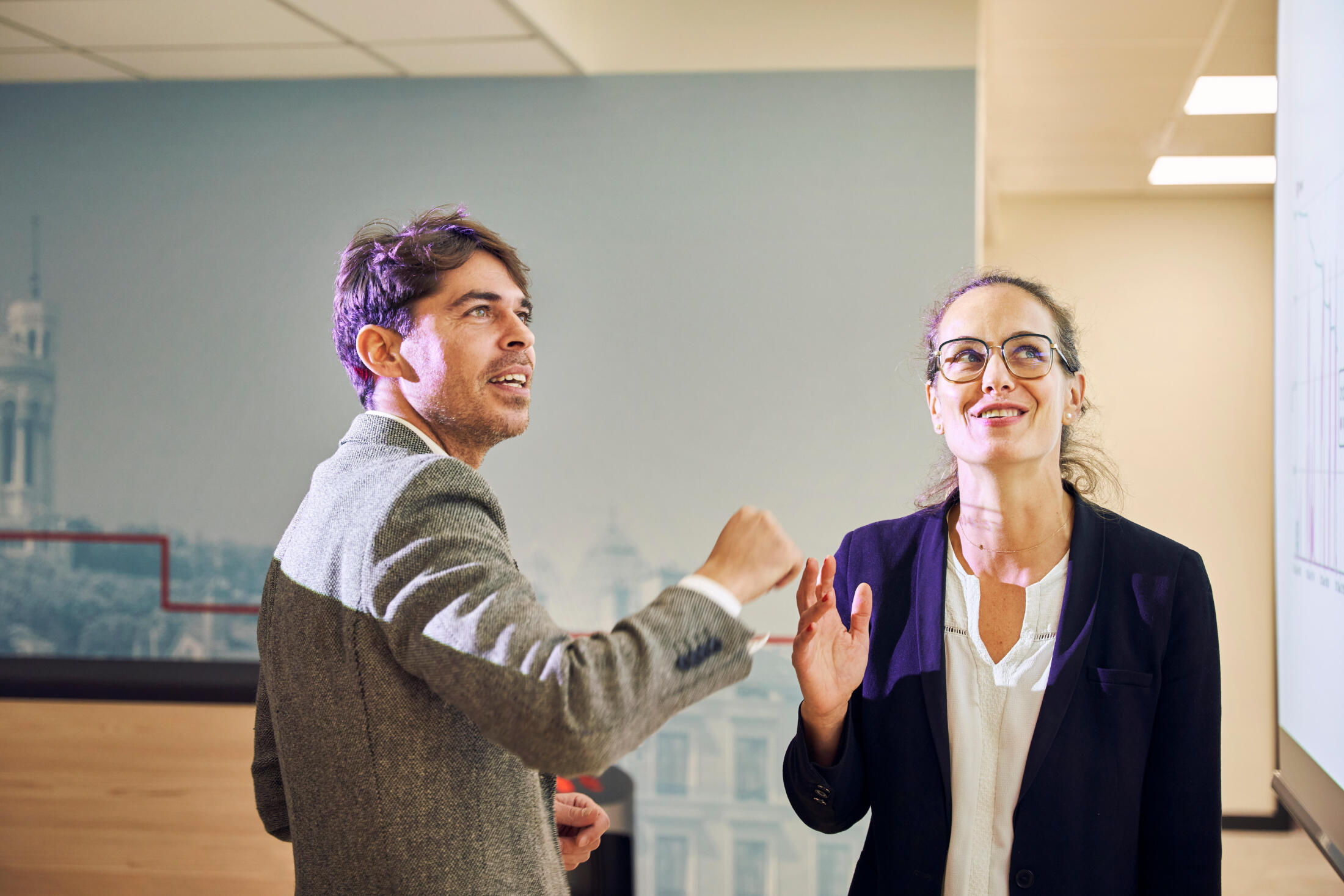 Renault Trucks secures the energy availability from our batteries during a maximum of 10 years

 
With the Serenity pack, we ensure the full performance of your batteries and commit on a minimum amount of usable energy per full charge corresponding to 80% of SoH (State of Health). A battery' s health monitoring is included in the predictive capabilities. Renault Trucks secures the energy availability from our batteries during a maximum of 10 years.
Discover our all electric vehicles and services