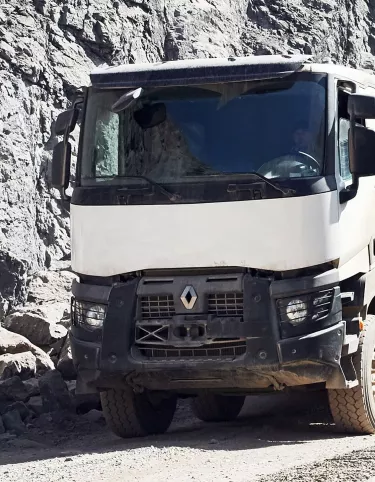 VEHICLES AVAILABLE TO WORK WITH ASSURANCE
The Renault Trucks vehicles are connected and pre-equipped with boxes to take advantage of the remote services available, allowing you to operate under the best possible conditions. This makes Renault Trucks the best partner to optimise your vehicle's operating time, make the most of its full potential and plan for the unforeseeable. Enabling you to manage your activity with total peace of mind.

COMFORTABLE ON ALL SURFACES
Ideally suited to quarries, mud and uneven surfaces, the Renault Trucks K makes sure your assignments will be completed successfully, even on the most challenging terrains. The range's wide diversity coupled with the drivelines's optimisation makes your business more productive.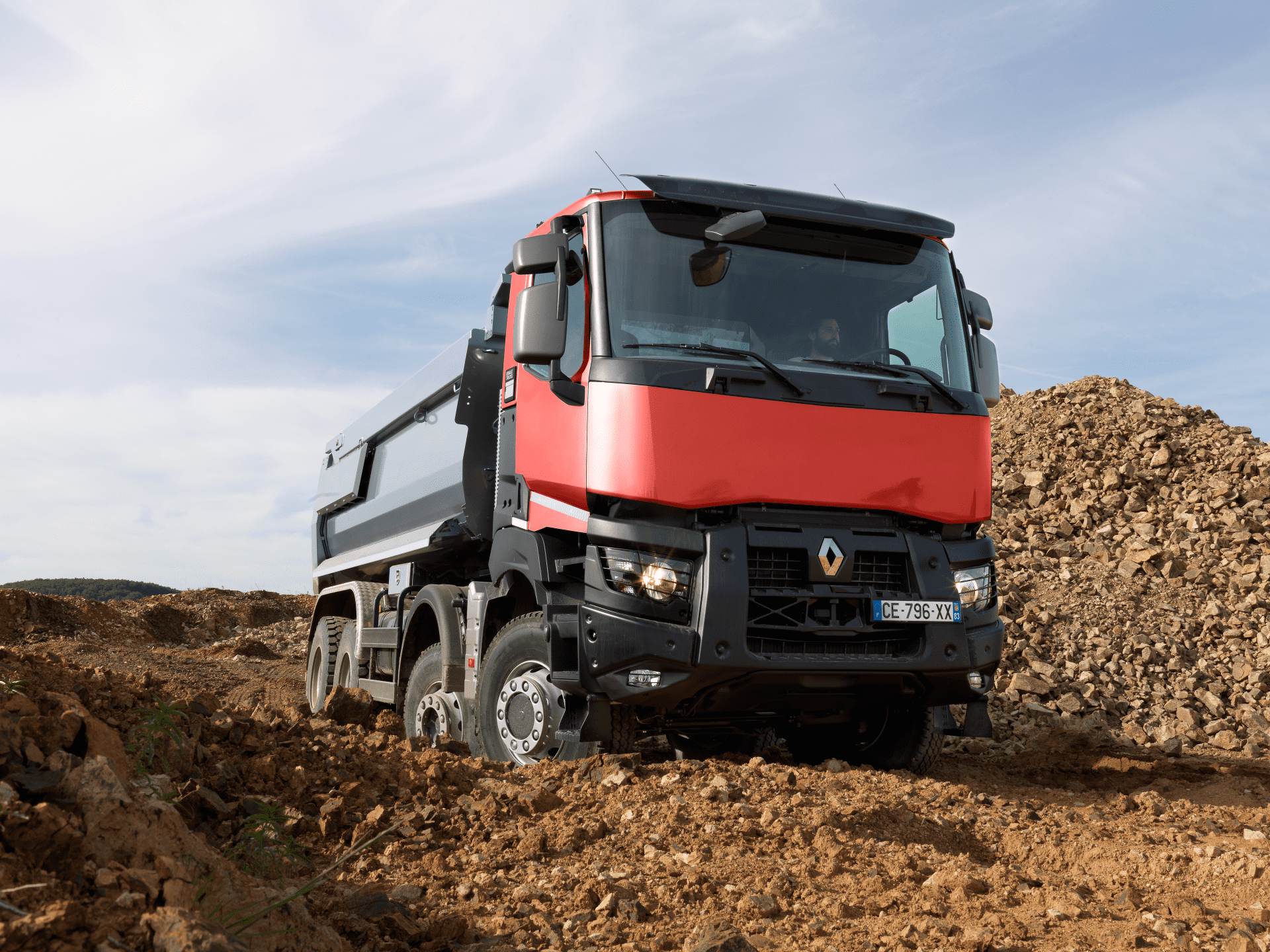 PROFITABILITY
 UP TO 5 % FUEL SAVINGS
 UP TO 5 % CO2 REDUCTION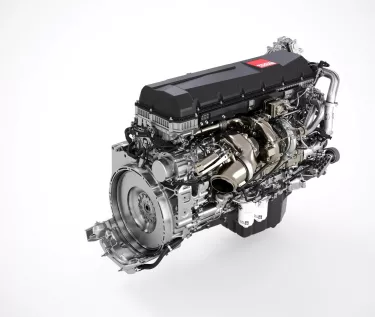 1
NEW ENGINE DE11 AND DE13 TC FOR FURTHER DIESEL EFFICIENCY
ENGINE COMBUSTION IMPROVED THANKS TO 

Wave pistons
New injectors

REDUCTION OF PARASITIC LOSSES 

Engine friction improvement
Ball bearing Turbo compressor
Electrical controlled variable steering pump
New further efficient brake air compressor
AUTOMATIC ENGINE STOP POWER MODE DISABLED to avoid excessive fuel consumption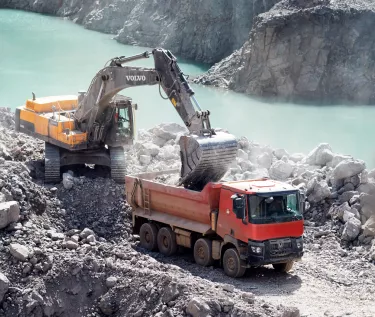 2
OPTIDRIVER GEARBOX UPDATE
Faster & smoother gear changes
Dedicated Optivision software.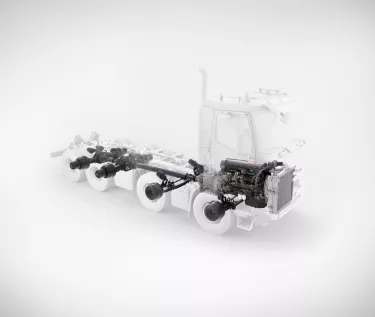 3
GREATER RELIABILITY AND FUEL SAVINGS
DE 11 & 13 engine
Optimized axle ratios
LED lighting to reduce maintenance and extend longevity*
*With plastic bumper and steel corners
ROBUST STRENGTH TO MEET EVERY CHALLENGE
The Renault Trucks K uses rigorously tested components and solutions. Robustness also reflected in vehicle's exterior design.

CYCLONIC AIR PRE-FILTER suitable for use in dusty environments.
MECHANICAL SUSPENSION FROM 8 TO 10 T with greased joints for use in extreme conditions.
8 MM STRAIGHT SIDEMEMBERS
ELECTRICAL AND PNEUMATIC HARNESSES BUNDLED SEPARATELY for easier maintenance.
STEEL DIESEL TANKS designed for off-road use.
HEADLIGHT PROTECTION SHIELDS with polycarbonate optics (standard) set back from the shield for better impact resistance.
OPTIDRIVER XTREM
PROTECTION SCREENS on devices liable to impacts: EACU, pneumatic devices.
100% STEEL HEADLIGHT COVER as standard in three parts, to reduce maintenance costs.
SEMI ‑ ELLIPTICAL OR PARABOLIC SUSPENSIONS 26t 3 blade parabolic, 32t 11 blade semi-elliptical, 32t 4 blade Xtrem parabolic.
EXTENDED OFFER OF SIDEMEMBER REINFORCEMENTS to ensure the frame's mechanical resistance.
OUTSTANDING CROSSING CAPACITY
Chassis, drivetrain and cab all combine enabling you to work and travel under the most extreme situations with maximum traction and efficiency. This performance is backed up by its steering precision and short turning radii providing excellent handling.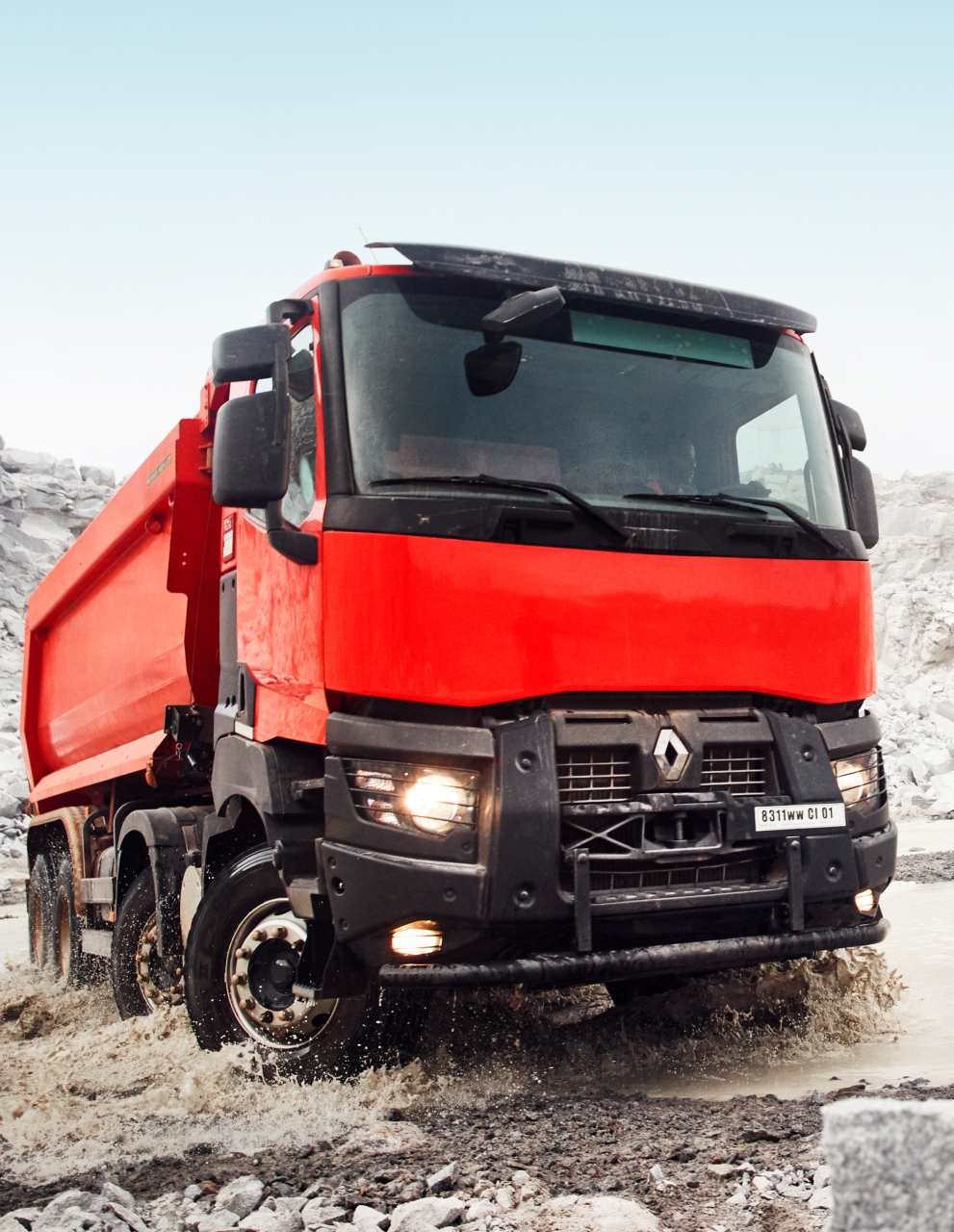 REDUCED TURNING RADIUS, to make manoeuvering easier
BEST ANGLE OF ATTACK ON THE MARKET: 32 ° *
515 MM GROUND CLEARANCE UNDER THE TANK
380 MM GROUND CLEARANCE UNDER THE AXLE
DOUBLE REDUCTION TANDEM AXLE for more traction on difficult terrain.
4X4, 6X6, 8X6 AND 8X8 MODELS to increase vehicle traction.
PROTECTIVE SCREEN under the radiator and oil pan.
INTER-WHEEL AND INTER-BRIDGE DIFFERENTIAL LOCKING standard on all models.
SERVICES FOR GREATER PROFITABILITY
EVERYTHING IS DESIGNED FOR THE DRIVER'S WELL-BEING
On board a Renault Trucks vehicle, the smallest details have been studied to combine convenience and ergonomics. Just what you need to really feel at home, both behind the wheel and during stopovers.

OUTSTANDING DRIVING COMFORT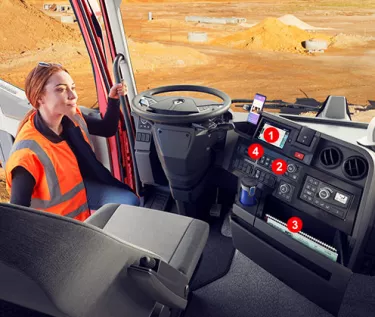 1
A WORLD OF SERVICES PROVIDED BY ROADPAD
Touchscreen (7 inch HD)
Audio system with entertainment menu
DAB digital radio
TomTom navigation
Possibility of pairing 2 phones via Bluetooth®
Connections for installing 4 cameras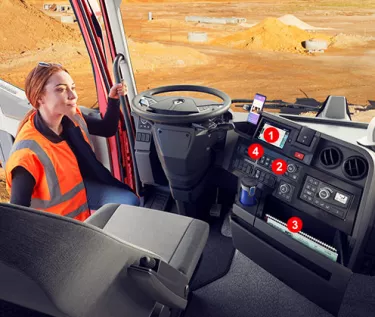 2
A COCKPIT STYLED DASHBOARD
Curved dashboard design to have all functions within easy reach
Cup holder
Phone holder with USB-C plugs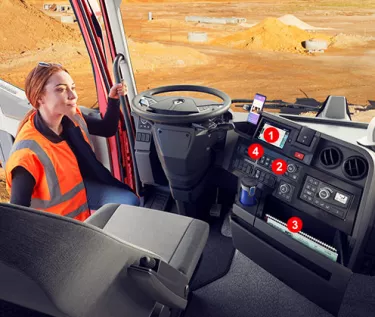 3
STORAGE DRAWER FOR A4-FORMAT DOCUMENTS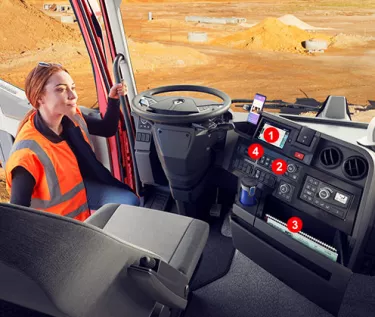 4
KEY-FREE VEHICLE STARTUP 
using the start button
THE BEST STEERING COLUMN ON THE MARKET
MULTIDIRECTIONAL ADJUSTABLE STEERING COLUMN
3 adjustable points so you can exactly adapt the driving position to your morphology
Intuitive foot control on the steering column to determine your ideal driving position
Easy access to the cab when the steering wheel is in the raised position
More knee room
Engine vibrations absorbed for more comfort
A LIVING AREA LIKE AT HOME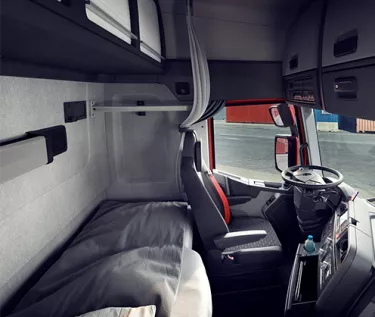 EXTENSIA* LARGE SIZE LOWER BERTH
Length 2,009 mm •
Width 800 mm / possible 120 mm extension (extra sleeping space while preserving living area) •
Mattress thickness: 120 mm; density: 40 kg / m3 •
Available with memory foam mattress *
*Optional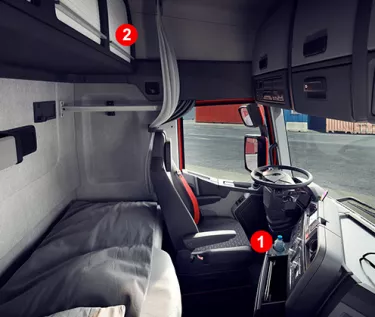 1
CUP HOLDER
Within easy reach
2
FRONT STORAGE COMPARTMENTS
easily reached above the dashboard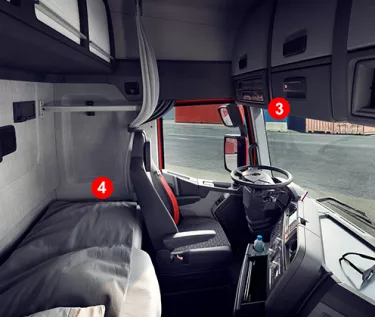 3
FRONT STORAGE COMPARTMENTS
easily reached above the dashboard
4
INTERIOR / EXTERIOR STORAGE
Makes loading heavy luggage easier (holding a pack of 6 1.5L water bottles)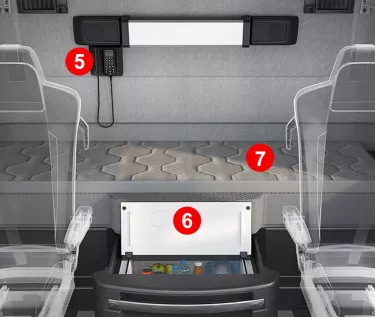 5
TWO USB-C OUTLETS
in the bunk
6
SILENT ELECTRIC FRIDGE
40 litre capacity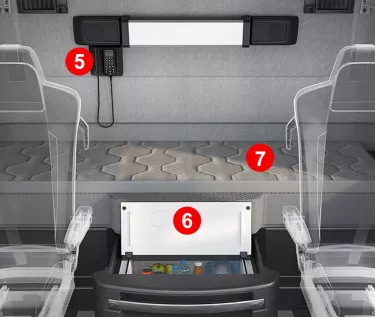 7
ULTRA-COMFORTABLE SERENITY LOWER BED
Length 2018 mm
Width 671 mm behind the seats, 791 mm in the centre
Twice the number of springs and a thicker mattress capable of adapting to all body types
Mattress can be separated from its base to add a fitted sheet
New, easily cleaned textured fabric Memory foam mattress* (2000 mm x 700 mm x 30 mm), filling 300 g / m3, fabric to match the cabin upholstery
*Optional
TECHNOLOGY SERVING SECURITY
The Renault Trucks K features the latest driver assistance technologies and the most efficient braking systems. This guarantees driver safety as well as that of pedestrians, cyclists and other road users.

ALWAYS SAFER DAY AFTER DAY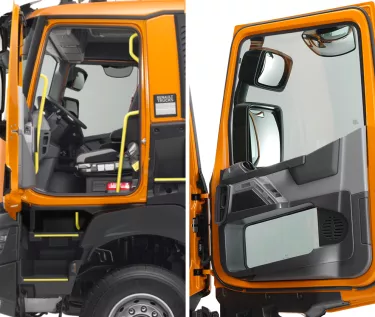 YELLOW PAINTED CAB ACCESS STEPS / HANDLES 
Improves safety when getting into and leaving the vehicle.
VISION DOOR
The door opposite the driver has an additional window at the height of cyclists and pedestrians.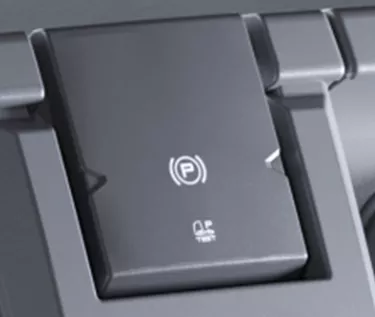 ANTIRUNAWAY MODE
Emergency use of the parking brake. Stopping the vehicle in the event of improper handling by the driver.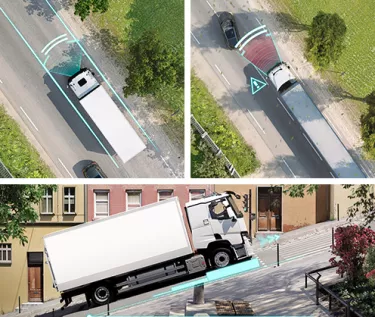 HILL START ASSISTANCE
Automatically manages braking when starting to climb, making it easier to set the vehicle in motion and prevent it from rolling back.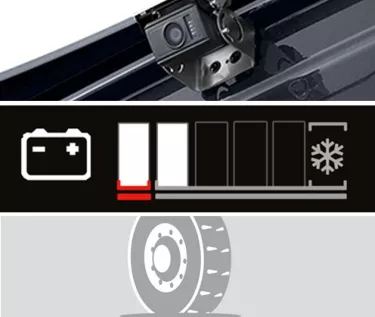 UP TO FOUR CAMERAS
for perfect vision. Reversing and lateral cameras to ensure maximum safety.
BATTERY CHARGE INDICATOR
AUTOMATIC TYRE PRESSURE CHECKING
Emits a visual alert in the event of an anomaly.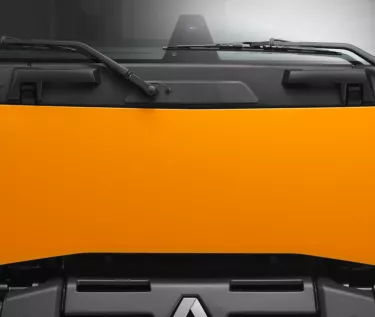 SECURITY SENSORS 
Ultrasonic presence sensors detect vulnerable road users on the side opposite the driver. The alert is given by visual (LED) and audible indicators.
Want to know more about our Renault Trucks K
You can download our brochure or discover the assembly of Renault Trucks vehicles thanks to a 360 ° virtual tour of our factory.
FOR MORE INFORMATION, CONTACT US!