Transport solution
Installation and maintenance of charging infrastructures for your electric trucks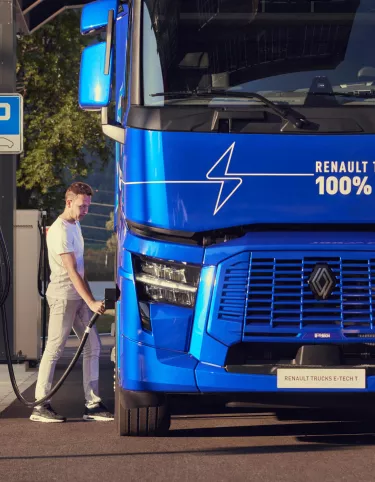 As part of your decarbonisation journey, it's important to conduct a site infrastructure and vehicle route analysis. An adapted, optimised and well-maintained infrastructure results in the enhanced performance of your electric trucks and improved return on your investment. This will be a key element in the profitability of your fleet.  
The purpose of this diagnostic check is to discuss the following questions:  
What are your specific charging requirements?  

Which types of electric vehicle do you think that you need? 

Which types of charging is best suited to your operation?  

What are the constraints of your operation?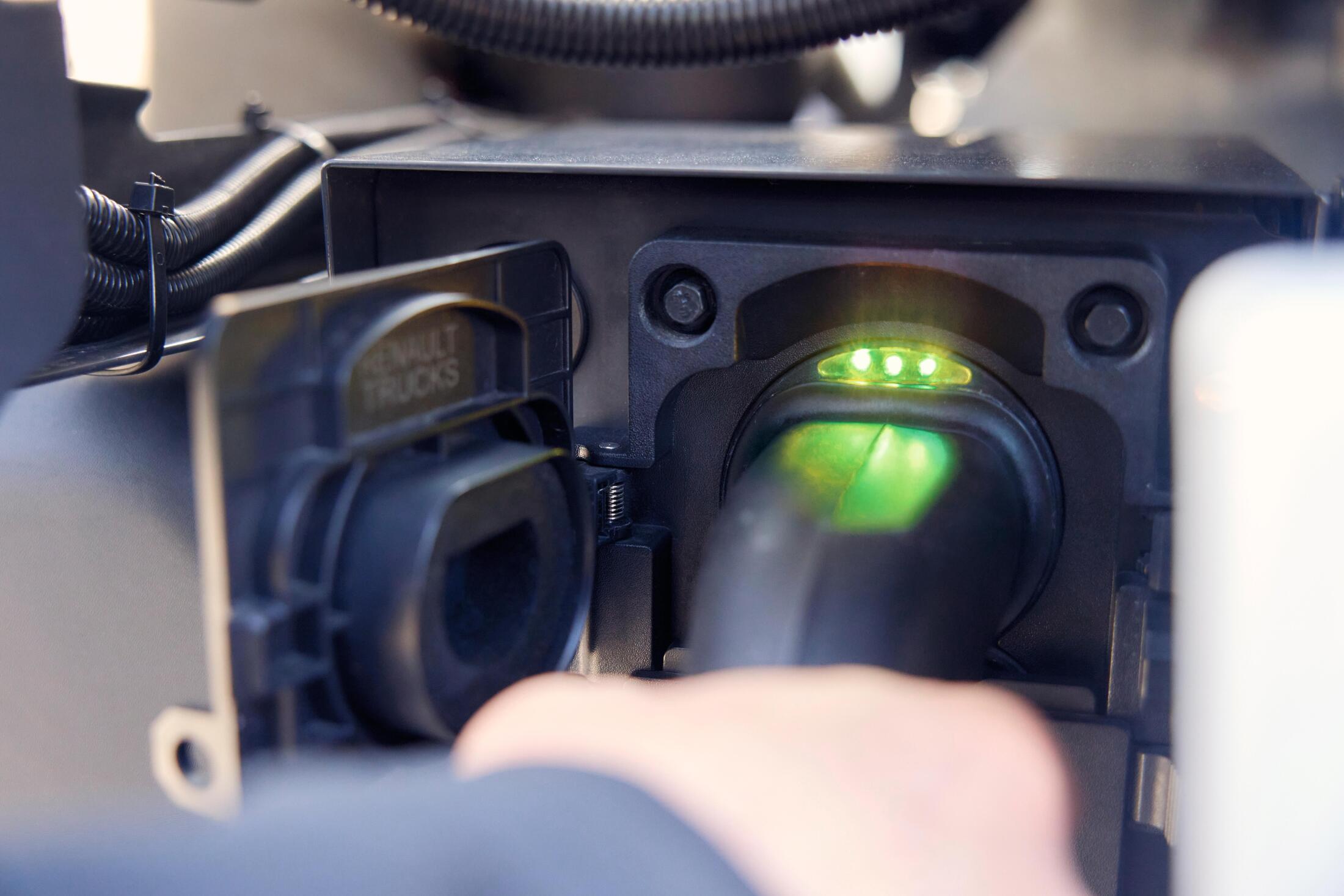 Offering solutions to suit your business needs
Depending on the answers to these questions, we will provide you with recommendations regarding the best-suited charging systems. Depending on your operation, an overnight charging system may be sufficient. In other cases, it will be prudent to make provision for a fast-charging system. It is also an option to use a mobile fast-charge station: this may be positioned temporarily in one or more strategic locations, for example.  
The charging solutions that we advocate are systematically tested and signed off by our technical departments. They are used in conjunction with specific on-line software that enables optimised charging, ensure that you can distribute your electrical energy consumption to be as cost-effective as possible. You will also be able to monitor all stages of charging, or schedule it for the most convenient times: this is known as smart charging.  
To guide you in your final choice, our experts suggest several charging layouts drawn up according to your constraints and the priorities associated with your operational requirements. The objective is to limit your vehicle's downtime and optimise your return on investment.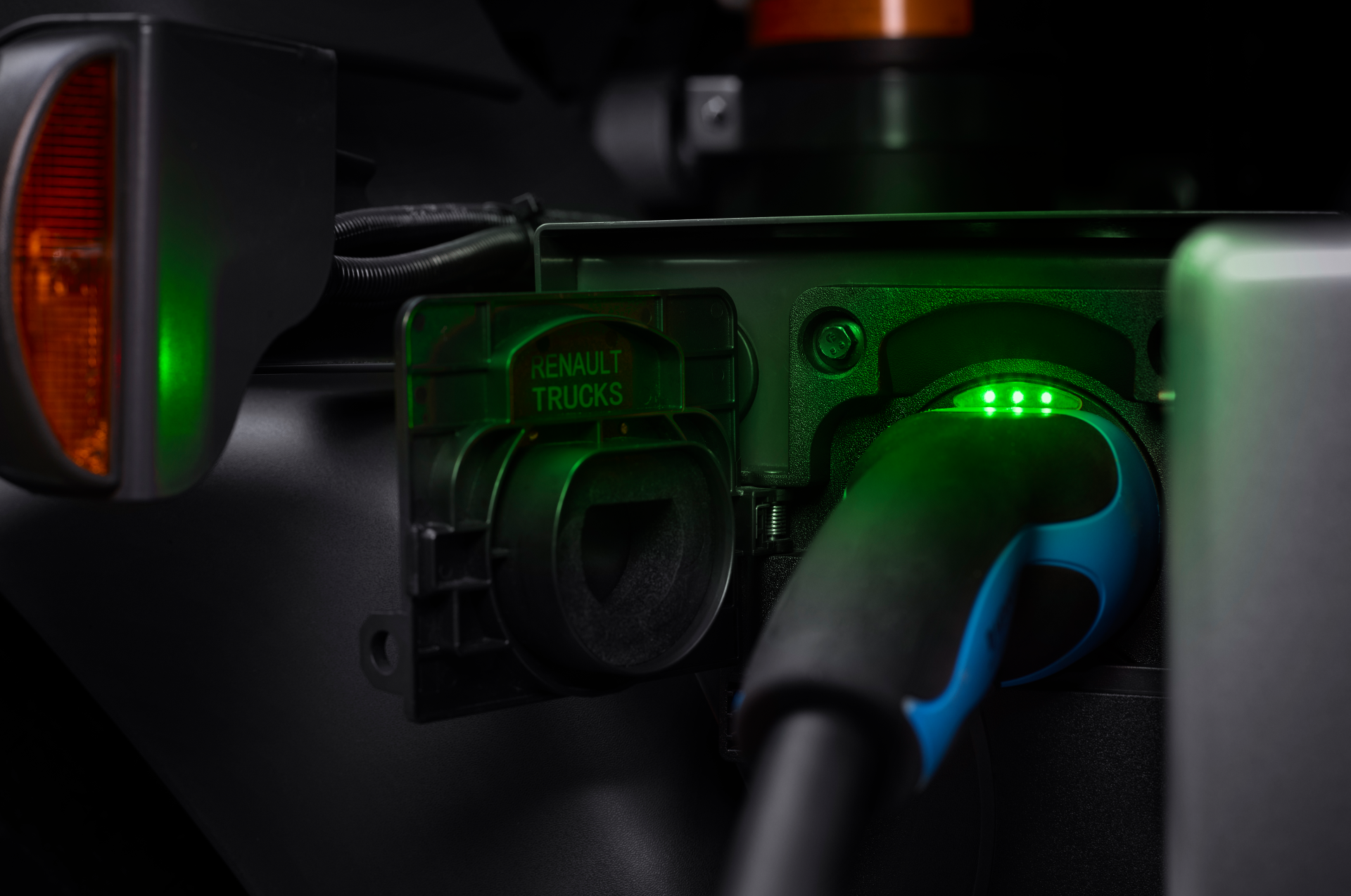 Providing sustainable performance
Once the charging infrastructure is operational, we offer training for your teams to ensure that your new electric vehicles are used effectively, economically and safely. 
Furthermore, we recommend the use of our fleet management solutions to maintain the performance levels of your logistics chain over time and to optimise your charging times. When you connect your trucks to our Optifleet platform, you will be able to monitor their energy efficiency, the manner in which they are driven or even their operating hours and charging hours. The Optifleet* application allows you to monitor on a daily, and even hourly, basis, using vehicle performance data t. This data can be used to assist your drivers in using the new trucks. You can, for example, provide figures to support the benefits of using vehicle braking in order to regenerate energy and extend the vehicle's operating range. A driver who manages braking efficiently will increase their vehicle's operating range by 20 to 30%! Optifleet is the perfect tool for monitoring your fleet, supporting your drivers, identifying opportunities for improvement and therefore optimising your long-term cost-efficiency.   
Renault Trucks is able to offer holistic support – from selecting and monitoring electric vehicles to defining appropriate infrastructures, we can support your commitments to decarbonising your fleet while maintaining your margins and profit levels. 
*Available on Renault Trucks E-Tech D and D Wide ranges 
Do not hesitate to contact our experts to find out more and enjoy the benefits of our tailored support. 
More content about electromobility
Renault Trucks E-Tech dedicated services
Financing services for electric trucks
How to easily switch to electromobility?