Services
RENAULT TRUCKS FINANCIAL SERVICES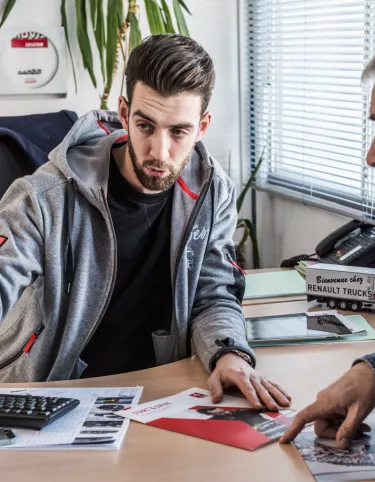 Giving you a better business
Your Renault Trucks dealer knows your business. He understands your industry. That is why he is able to offer you a customized finance solution for your Renault Truck or Light Commercial Vehicle. From a single unit to an entire fleet. New and used.
With a Renault Trucks finance solution your credit lines with existing funders, such as your bank, will be preserved. You can use these funds for other purposes.
To find out more about our finance offers, contact your Renault Trucks dealer.